U.S.-based Airbnb will start a comprehensive support service for hosts in Japan in an effort to ensure a sufficient number of local listings amid an upcoming regulatory change and growing competition.
A new company under Airbnb partner Evolable Asia will serve landlords who want to outsource holiday rentals on the Airbnb platform. By working with about 15 businesses, this new company will handle everything from regulatory filings and furnishings to cleaning and guest support on behalf of property owners.
For instance, administrative scriveners will be available to file the proper paperwork. A Tokyo Tatemono subsidiary will clean the properties and supply fresh linens. To make the rentals more attractive, Bic Camera will help deliver electronics and furniture, while SoftBank Group will provide communications services like Wi-Fi for guests. A call center will be set up to field complaints and insurance will be provided.
Japan will relax regulations on home rentals, known here as minpaku, in June, but the new legal framework requires hosts to register their properties with local authorities and provide adequate services, such as regular cleaning and a customer service hotline for guests.
Airbnb plans to remove noncompliant listings from its website by the time the new law is implemented. The company aims to grow its listings by enabling property owners to get into the home rental business easily.
Feb 18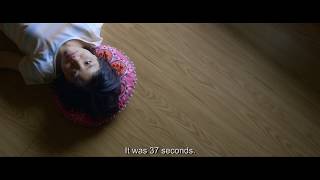 A movie by the Japanese director Hikari picked up two awards at the Berlin International Film Festival on Saturday. "37 Seconds" won the Panorama Audience Award and the CICAE Art Cinema Award.
(NHK)
Feb 18
A 43-year-old employee of the Ministry of Land, Infrastructure, Transport and Tourism has been arrested for allegedly using his smartphone to film up the skirt of a high school girl on a train.
(Japan Today)
Feb 18
People are enjoying the first signs of spring at an annual plum flower festival at the Kairakuen garden in Mito City, north of Tokyo.
(NHK)
Feb 18
By changing his lead attorney from a former prosecutor known as "the breaker" to a hotshot trial lawyer nicknamed "the acquitter", Carlos Ghosn plans a defense in his own image -- combative and media-savvy, experts say.
(Japan Today)
Feb 18
Two rare deep-sea oarfish caught in fixed nets off Toya port on the southwest side of Okinawa stunned the local fishing community last month for simply being alive.
(Japan Times)
Feb 18
Ichiro Suzuki fluidly went through a variety of stretches on the floor in the Seattle Mariners clubhouse even before going onto the field. Once outside, he smoothly went through fielding, hitting and baserunning drills.
(Japan Times)
Feb 18
NHK is a great source of shogi, kabuki, and intimidation.
(soranews24.com)
Feb 17
Police in Koga, Ibaraki Prefecture, said Saturday they have arrested a 35-year-old woman on suspicion of abusing her six-year-old daughter by hitting her with a futon beater.
(Japan Today)
Feb 17
With 125 million citizens and the world's third largest GDP, Japan is an important market force.
(newsonjapan.com)
Feb 17
The Royal Express is coming to Hokkaido, but if you can't wait, it's already running in the Tokyo area.
(soranews24.com)
---