U.S.-based Airbnb will start a comprehensive support service for hosts in Japan in an effort to ensure a sufficient number of local listings amid an upcoming regulatory change and growing competition.
A new company under Airbnb partner Evolable Asia will serve landlords who want to outsource holiday rentals on the Airbnb platform. By working with about 15 businesses, this new company will handle everything from regulatory filings and furnishings to cleaning and guest support on behalf of property owners.
For instance, administrative scriveners will be available to file the proper paperwork. A Tokyo Tatemono subsidiary will clean the properties and supply fresh linens. To make the rentals more attractive, Bic Camera will help deliver electronics and furniture, while SoftBank Group will provide communications services like Wi-Fi for guests. A call center will be set up to field complaints and insurance will be provided.
Japan will relax regulations on home rentals, known here as minpaku, in June, but the new legal framework requires hosts to register their properties with local authorities and provide adequate services, such as regular cleaning and a customer service hotline for guests.
Airbnb plans to remove noncompliant listings from its website by the time the new law is implemented. The company aims to grow its listings by enabling property owners to get into the home rental business easily.
May 24
As a nation, Japan is more connected to the internet than almost any other country in the world. According to statistics from Statista, 91% of the country's 104 million internet users are going online every day.
(newsonjapan.com)
May 24
Two graduate students have been arrested for sitting around a traditional Japanese heated table they set up at the center of a busy intersection in western Japan, police said Wednesday.
(Japan Today)
May 24
Embattled former Nihon University American football top coach Masato Uchida and incumbent assistant coach Tsutomu Inoue on Wednesday denied having instructed a player of the university team to injure a rival team's quarterback.
(Jiji)
May 24
Tomomasa Nakagawa, a former senior member of doomsday cult Aum Shinrikyo now on death row, has published a research paper on the deadly VX nerve agent, it was learned Wednesday.
(Jiji)
May 24
The Taiwanese government has fined a local unit of Japanese 100-yen shop operator Daiso Industries Co. 41.64 million new Taiwan dollars, or about 150 million yen, for illegal imports, it was learned Wednesday.
(Jiji)
May 24
The Okinawa prefectural government on Wednesday granted an honor award to Japanese pop diva Namie Amuro, 40, a native of the southernmost prefecture.
(Jiji)
May 24
Tokyo Metropolitan Police have arrested a notorious pickpocket whose career dates back to the Showa Era, reports TBS News
(tokyoreporter.com)
May 24
Tokyo Metropolitan Police have arrested a 45-year-old from Shizuoka Prefecture for allegedly sending death threats to political commentator and journalist Akira Ikegami earlier this year, reports the Sankei Shimbun
(tokyoreporter.com)
May 23
A college American football player who injured an opposing team's quarterback during a game in Tokyo says he was ordered by his coaches to make a controversial late tackle.
(NHK)
May 23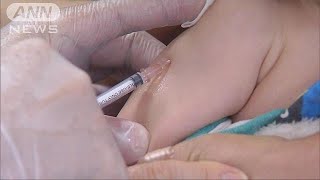 Health officials in Japan say as of Monday more than 170 people across the country have been infected with measles. The outbreak began in the southwestern prefecture of Okinawa in March.
(NHK)
---