The refurbished interior of the "Tower of the Sun" was opened to the public on Monday for the first time since the major artwork by the late Taro Okamoto became a symbol of the Expo '70 world's fair in Osaka.
The 70-meter-tall white tower with horn-like arms and three sun faces was built as part of the expo's theme pavilion in Suita, Osaka Prefecture, but had been kept off limits in principle since the event ended. The prefectural government began refurbishing the interior in 2016.
Long lines of people who had made reservations formed in front of the tower's entrance at Expo '70 Commemorative Park in the morning, prompting organizers to open the doors 10 minutes ahead of time.
Visitors enjoyed a projection mapping presentation on the 11-meter-wide tower's fourth sun, which is underground, with its round face appearing in different colors during the show. The display had been missing since the end of the expo and was reconstructed.
Apr 26
Japanese animated film company Studio Ghibli has unveiled the basic design of its theme park set to open in Aichi Prefecture, central Japan, in 2022.
(NHK)
Apr 25
Convenience store and retail chain Seven-Eleven Japan Co in a joint project with travel agency JTB Corp will launch an automated service for minpaku (private temporary rented lodging) that allows guests to check in, collect and leave room keys 24 hours a day at 7-Eleven convenience stores.
(Japan Today)
Apr 24
With sakura season done in the Tokyo area, it's time to switch from pink to blue and the 4.5 million Nemophila flowers of this amazing park.
(soranews24.com)
Apr 23
The volcanic alert level for Mount Kusatsu-Shirane in central Japan have been raised due to increased activity.
(NHK)
Apr 23
Visitors to a park in the city of Hirosaki in northern Japan's Aomori Prefecture have been enjoying the breathtaking sight of about 2,600 blossoming cherry trees.
(NHK)
Apr 22
A summer-like spell of hot weather has gripped Japan, with temperatures soaring above 30 degrees Celsius across the country.
(NHK)
Apr 21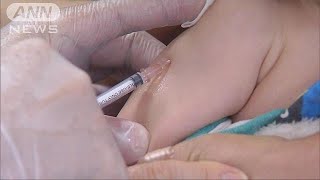 An outbreak of measles in the Japanese prefecture of Okinawa is affecting local tourism ahead of the spring holiday season.
(NHK)
Apr 20
English-speaking guides will be available for visitors to the Imperial Palace in Tokyo from the beginning of May, in response to a surge in the number of foreign tourists, the Imperial Household Agency said Thursday.
(Jiji)
Apr 20
A new baggage-screening system that is better at detecting bombs has started operation at Haneda airport in Tokyo.
(NHK)
Apr 19
The estimated number of foreign visitors to Japan in fiscal 2017 came close to 30 million at 29,772,570, another record high, the Japan National Tourism Organization said Wednesday.
(Jiji)
---