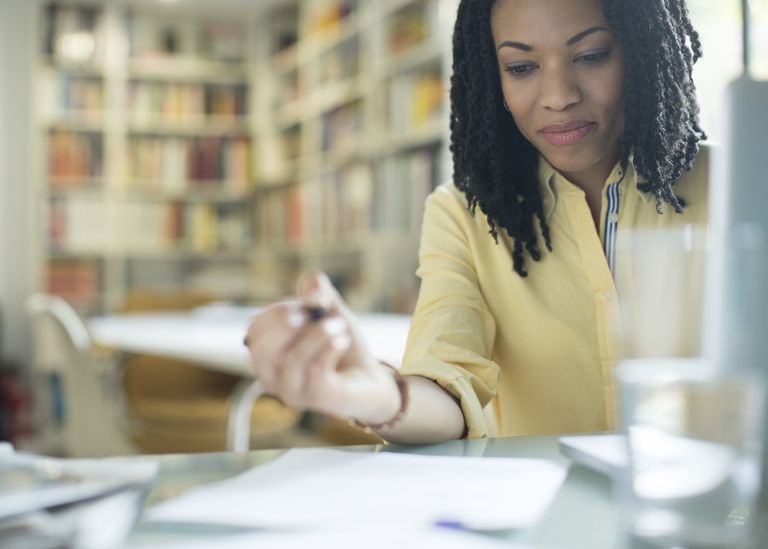 International students that are learning English have several techniques available to them to increase their efficiency. For instance, when it comes to listening, teachers frequently let students listen to songs or watch movies.
Similarly, reading exercises are abundant within
ESL curriculums
. However, there is one skill that sorely overlooks within the ESL arena.
I'm talking about the writing of course. These days, there aren't many opportunities to express you via book, save for emails or chat messages. The problem with these formats is that they don't cement the English language within the mind of the student as the internet lingo is void of grammar and spelling.
Today, we'll be going over a few tips that you as a teacher or student can use to increase your writing skills in English.
Why is writing important?
The other two skills (listening and reading) helps the student to better their conversation skills. While this is important, writing provides a different perspective by letting the student carefully select the words they will use to express themselves. They have to use more critical thinking, and the tactile experience of writing down creates a deeper connection with the words itself.
It means that every time you write, you will become better in reading and in listening because you'll have a more intimate understanding of the words used.
Find the right motivation
Unless you're a born writer, most people don't like to sit down and write unless they have a purpose. Thus, it's essential that we find the right motivation to keep us engaging in the activity. For instance, business ESL students might need to work on proposals, briefs, memos and so forth. Perhaps, they need to carefully craft out an email that will send to potential investors.  
Based on the demand of their vocation, align the writing exercises around their sector of interest. Let them write dummy proposals and briefs. Practice writing regular emails utilizing the most vocabulary possible.
When a student sees the inherent value of this skill, they will be self-motivated to become better.
Make a habit out of it
The adage "practice makes perfect" couldn't be more accurate than when it comes to writing custom assignments. You need to cultivate a habit of writing. Furthermore, a book takes more time than the other skills such as listening and reading.
You'll have to keep on hammering in the lessons to make it become a natural response. After all, English speaking people have had at least 12 years of this from first grade until their senior year. Not to mention the extra practice they got in college.
Thus, as an ESL student, you will need to make it a habitual activity you do at least once a week. You can try different writing styles, genres and so forth to keep it interesting.
Have an official guide
If you're studying by yourself, you will need to have someone check your work. It won't matter if you practice all the time if you're exercising wrong. Have an English teacher or a fluent English speaker guide you periodically.
They will help you hone your skills, correct your mistakes and keep you on the right path. If you're the ESL teacher, you'll have to be their guide.
Don't instruct, but let them figure out what they are doing wrong and make the correction themselves. If a student discovers his or her own mistake, they will hardly ever make the same mistake again. Thus, guiding them is the key and not instructing them. They need to discover the answers for themselves.
Learn with a little help from your friends
In most cases, people learn ESL in groups. Peer review is a great way for everybody to help cement the concepts, learn from everyone's mistakes and makes the job more comfortable for the teacher. It is most accurate in Business English; it allows the student to feel in control of their learning, which is fundamental to becoming a better student.
Keep it a positive experience
The reason why most people stay away from writing is that throughout their academic career the idea of a book was associated with "big projects" There's a lot of stress related to the activity
If you keep the experience positive, you'll not only motivate the student to enjoy the activity; you'll make learning a more fun experience as well.
Writing is a brilliant skill and no matter how much technology changes; the book will never go out of style. It's one of the oldest technologies of humanity and allowing ESL students to understand the importance of dominating this skill will help them advance in all areas of their lives.
Apr 26
A court sentenced on Wednesday a 29-year-old former reporter for public broadcaster NHK to 21 years in prison for raping three women.
(Japan Times)
Apr 26
Japanese animated film company Studio Ghibli has unveiled the basic design of its theme park set to open in Aichi Prefecture, central Japan, in 2022.
(NHK)
Apr 26
The Japanese government lodged a protest against South Korea on Wednesday over the use of a flag showing disputed Sea of Japan islands on a dessert planned for the inter-Korean summit on Friday.
(Jiji)
Apr 26
Police have sent papers on Tatsuya Yamaguchi, a member of Japanese pop group Tokio, to public prosecutors on charges of an indecent assault against a high school girl, it was learned Wednesday.
(Jiji)
Apr 26
Police have sent prosecutors papers on a 14-year-old boy for allegedly threatening a public elementary school in Tokyo's upscale Ginza district that introduced uniforms designed by high-end Italian brand Armani.
(Japan Times)
Apr 26
Police in Nagoya have arrested a 60-year-old man on suspicion of attempted murder after he hit a 10-year-old boy on the head with a hammer. The boy lives in an apartment on the second floor above the suspect.
(Japan Today)
Apr 26
Japan's Emperor Akihito and Empress Michiko hosted their annual spring garden party at the Akasaka Imperial Gardens in Tokyo on Wednesday.
(NHK)
Apr 26
Japanese education minister Yoshimasa Hayashi apologized Wednesday for "causing confusion" over a magazine article that said he used an official vehicle during daytime on a weekday to go to a yoga class.
(Jiji)
Apr 26
Uniqlo operator Fast Retailing is launching a counteroffensive against Amazon.com and other rivals in the online fashion market, using its vast network of real-world stores to differentiate itself.
(Nikkei)
Apr 26
Gunma Prefectural Police are hunting for a man who assaulted a male Peruvian national in the town of Oizumi on Tuesday, reports TV Asahi
(tokyoreporter.com)
---