About 108,000 people cerebrated figure skater Yuzuru Hanyu during a parade in his hometown of Sendai, the capital of Miyagi Prefecture, on Sunday for winning the second consecutive Olympic gold medal, in the Pyeongchang Winter Games in February.
After Miyagi Governor Yoshihiro Murai and Sendai Mayor Kazuko Kori praised Hanyu's back-to-back win, the first achievement by a male figure skater in 66 years, and gave him a commendation and commemorative gift in a ceremony, Hanyu started parading at 1:30 p.m. (4:30 a.m. GMT).
During the 1.1-kilometer parade in the northeastern Japan city, which took about 40 minutes, Hanyu responded to cheers from the huge crowds by waving hands and making various gestures.
"I took a close look at Hanyu for the first time, and he was very cool," said Itsuki Kajima, a 10-year-old local boy.
"Everyone was so excited out there," said a woman in her 40s from Okayama Prefecture, western Japan, wearing a T-shirt designed for the event. "I'm happy with my wish for watching the parade coming true."
平昌(ピョンチャン)オリンピックで2大会連続の金メダルを獲得した羽生結弦選手の祝賀パレードが出身地の仙台市で22日午後に行われます。すでに多くのファンでにぎわっています。 東京から来た人:「夜の6時(から並んだ)。
May 24
Two graduate students have been arrested for sitting around a traditional Japanese heated table they set up at the center of a busy intersection in western Japan, police said Wednesday.
(Japan Today)
May 24
Embattled former Nihon University American football top coach Masato Uchida and incumbent assistant coach Tsutomu Inoue on Wednesday denied having instructed a player of the university team to injure a rival team's quarterback.
(Jiji)
May 24
Tomomasa Nakagawa, a former senior member of doomsday cult Aum Shinrikyo now on death row, has published a research paper on the deadly VX nerve agent, it was learned Wednesday.
(Jiji)
May 23
A college American football player who injured an opposing team's quarterback during a game in Tokyo says he was ordered by his coaches to make a controversial late tackle.
(NHK)
May 23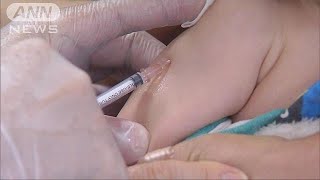 Health officials in Japan say as of Monday more than 170 people across the country have been infected with measles. The outbreak began in the southwestern prefecture of Okinawa in March.
(NHK)
May 23
Prime Minister Shinzo Abe on Tuesday denied he had knowledge of a veterinary school project at the center of favoritism allegations much earlier than he has previously admitted, as shown in a newly disclosed document.
(Japan Today)
May 23
Restroom signs for lesbian, gay, bisexual and transgender, or LGBT, people have drawn an unexpected backlash from members of sexual minorities in Japan.
(Jiji)
May 23
Surfing at the 2020 Olympic Games will take place in the ocean and not in an artificial wave pool, according to the International Surfing Association (ISA).
(Japan Today)
May 22
Japan's Imperial Household Agency unveiled a portrait of Emperor Akihito and Empress Michiko on Monday. This is the first time the couple's portrait was created with their approval.
(NHK)
May 22
Eight passengers on an All Nippon Airways flight were sickened Monday at Narita airport in Chiba Prefecture after smoke filled the cabin, triggering an evacuation, officials from the airline and airport said.
(Japan Times)
---