Women are banned from entering the ring in professional sumo, but the rule doesn't apply to a town in northern Japan that holds a women-only sumo event.
60 amateur wrestlers from all over the country took part in the annual tournament on Sunday in Fukushima Town in Hokkaido.
The town has produced 2 Yokozuna grand champions -- the highest rank in the sport -- and holds the event on Mother's Day.
23-year-old Mako Nishiyama from Tokyo won the tournament for the second year in a row.
Nishiyama said she went all-out from the start because gender plays no role in the commitment to sumo. She also said she is happy to defend her title.
All junior high school boys and girls in the town are taught sumo as part of their physical education classes.
The traditional ban on women is drawing attention after an incident that occurred last month during a promotional event in Maizuru, Kyoto Prefecture.
The mayor of the city collapsed while giving a speech. Several women who entered the ring to give him life-saving treatment were told to leave.
千代の山、千代の富士の2横綱を生んだ北海道福島町で13日、母の日にちなんだ「女だけの相撲大会」が開かれ、60人が「とんかつ丸」「おにぎり山」など思い思いのしこ名で登場。「母さん、行け!」と声援が飛ぶ中、土俵上で迫力ある取組を見せた。
May 24
Two graduate students have been arrested for sitting around a traditional Japanese heated table they set up at the center of a busy intersection in western Japan, police said Wednesday.
(Japan Today)
May 24
Embattled former Nihon University American football top coach Masato Uchida and incumbent assistant coach Tsutomu Inoue on Wednesday denied having instructed a player of the university team to injure a rival team's quarterback.
(Jiji)
May 24
Tomomasa Nakagawa, a former senior member of doomsday cult Aum Shinrikyo now on death row, has published a research paper on the deadly VX nerve agent, it was learned Wednesday.
(Jiji)
May 23
A college American football player who injured an opposing team's quarterback during a game in Tokyo says he was ordered by his coaches to make a controversial late tackle.
(NHK)
May 23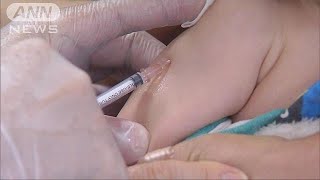 Health officials in Japan say as of Monday more than 170 people across the country have been infected with measles. The outbreak began in the southwestern prefecture of Okinawa in March.
(NHK)
May 23
Prime Minister Shinzo Abe on Tuesday denied he had knowledge of a veterinary school project at the center of favoritism allegations much earlier than he has previously admitted, as shown in a newly disclosed document.
(Japan Today)
May 23
Restroom signs for lesbian, gay, bisexual and transgender, or LGBT, people have drawn an unexpected backlash from members of sexual minorities in Japan.
(Jiji)
May 23
Surfing at the 2020 Olympic Games will take place in the ocean and not in an artificial wave pool, according to the International Surfing Association (ISA).
(Japan Today)
May 22
Japan's Imperial Household Agency unveiled a portrait of Emperor Akihito and Empress Michiko on Monday. This is the first time the couple's portrait was created with their approval.
(NHK)
May 22
Eight passengers on an All Nippon Airways flight were sickened Monday at Narita airport in Chiba Prefecture after smoke filled the cabin, triggering an evacuation, officials from the airline and airport said.
(Japan Times)
---