The organizing committee for the 2020 Tokyo Olympic and Paralympic Games proposed a ¥288,000 ($2,600) cap on entry prices for the games' opening ceremony at a ticket sales strategy meeting Tuesday.
The organizers put forward the price ceiling for other ceremonies and competitions during the games at the 14-member meeting, but did not announce a specific ceiling after several participants suggested that the price range for the tickets should be wider to accommodate the needs of customers.
While organizers are hoping to offer affordable tickets for elementary school students in the ¥1,000-2,020 price range, significantly higher-priced tickets targeted at wealthy groups will also be made available.
"We couldn't reach a conclusion. We discussed about creating a bigger gap (in pricing)," said Sadahiko Kano, who heads the ticketing strategy panel.
The proposed ceiling for tickets for the Paralympic Games opening ceremony is ¥144,100. Admission prices for Olympic events are said to start at ¥2,000, with Paralympic events starting at ¥1,000, according to sources close to the matter.
According to sources, the price of tickets for the Olympic opening ceremony will be similar to the cost of tickets for the 2012 London Games, but the cost of the Paralympics ceremony has been set higher than its counterpart for the 2016 Rio Games to increase the prestige of the multisport event for athletes with disabilities.
May 24
Two graduate students have been arrested for sitting around a traditional Japanese heated table they set up at the center of a busy intersection in western Japan, police said Wednesday.
(Japan Today)
May 24
Embattled former Nihon University American football top coach Masato Uchida and incumbent assistant coach Tsutomu Inoue on Wednesday denied having instructed a player of the university team to injure a rival team's quarterback.
(Jiji)
May 24
Tomomasa Nakagawa, a former senior member of doomsday cult Aum Shinrikyo now on death row, has published a research paper on the deadly VX nerve agent, it was learned Wednesday.
(Jiji)
May 23
A college American football player who injured an opposing team's quarterback during a game in Tokyo says he was ordered by his coaches to make a controversial late tackle.
(NHK)
May 23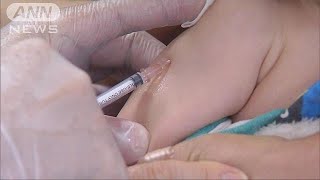 Health officials in Japan say as of Monday more than 170 people across the country have been infected with measles. The outbreak began in the southwestern prefecture of Okinawa in March.
(NHK)
May 23
Prime Minister Shinzo Abe on Tuesday denied he had knowledge of a veterinary school project at the center of favoritism allegations much earlier than he has previously admitted, as shown in a newly disclosed document.
(Japan Today)
May 23
Restroom signs for lesbian, gay, bisexual and transgender, or LGBT, people have drawn an unexpected backlash from members of sexual minorities in Japan.
(Jiji)
May 23
Surfing at the 2020 Olympic Games will take place in the ocean and not in an artificial wave pool, according to the International Surfing Association (ISA).
(Japan Today)
May 22
Japan's Imperial Household Agency unveiled a portrait of Emperor Akihito and Empress Michiko on Monday. This is the first time the couple's portrait was created with their approval.
(NHK)
May 22
Eight passengers on an All Nippon Airways flight were sickened Monday at Narita airport in Chiba Prefecture after smoke filled the cabin, triggering an evacuation, officials from the airline and airport said.
(Japan Times)
---