Hundreds of runners have carried small bells to scare away bears during a marathon on a small island in northern Japan.
About 600 people took part in the 54-kilometer race on Sunday on Rishiri Island off the northern coast of Hokkaido.
Brown bears are not supposed to exist on the island, but residents found footprints and dung last week. Officials say a bear may have come to Rishiri by swimming across the sea.
The organizer says no bears were spotted during the marathon. A local official said he is relieved that the event ended without incident, and the authorities will stay on the alert ahead of the peak tourism season.
Oct 11
The organizing committee of the 2020 Tokyo Games announced the routes for the Olympic individual time trial and Paralympic road race on Wednesday, finalizing the courses for all cycling events taking place in two years' time.
(Japan Times)
Oct 05
Sumo wrestler Takanoiwa filed a lawsuit Thursday seeking ¥24 million ($210,000) in damages from Harumafuji, claiming the former yokozuna's assault last year forced him to miss matches due to injuries and caused him financial loss.
(Japan Times)
Sep 27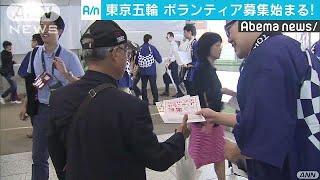 The organizers of the 2020 Tokyo Olympic and Paralympic Games and the Tokyo Metropolitan Government have begun inviting volunteers for the events.
(NHK)
Sep 26
Former yokozuna grand champion and stablemaster Takanohana has submitted a letter of resignation to the Japan Sumo Association. He says reasons for his written complaint filed to the government about one of his sumo wrestler pupils over an injury incident have been deemed groundless by the association.
(NHK)
Sep 26
Japan rugby international Takuma Asahara was run over by a car early Sunday, but only sustained light injuries, police said Tuesday.
(Japan Times)
Sep 25
Japanese tennis sensation Naomi Osaka not only hit the cash jackpot with her historic U.S. Open victory -- she struck a blow for racial equality, according to a former Miss Japan.
(Japan Today)
Sep 25
Mongolian grand champion Hakuho said Monday he wants to give himself a treat for the feats he accomplished at the Autumn Grand Sumo Tournament.
(Kyodo)
Sep 24
The organizer of the Tokyo Marathon is considering raising the fees paid by participants by 50 pct, from 10,000 yen to 15,000 yen, starting with the race in March 2020, it was learned Saturday.
(Jiji)
Sep 23
A day after securing his record-extending 41st championship, Mongolian yokozuna Hakuho closed the Autumn Grand Sumo Tournament with a perfect 15-0 record on Sunday.
(Japan Times)
Sep 22
In just one year, some of the toughest athletes are set to hit the pitch in Japan for the Rugby World Cup. As the players gear up to play, they're getting some advice about adhering to local customs, including covering up their tattoos.
(NHK)
---