Japanese general contractors Obayashi Corp. and Shimizu Corp. admitted Tuesday their involvement in rigging bids for a high-speed magnetic levitation railway project.
On the first day of the firms' trial at Tokyo District Court, senior officials of the companies respectively pleaded guilty over the case, in which they are suspected of involvement in unfair restriction of trade in violation of the antimonopoly law.
Presiding Judge Takumi Suzuki separated the trial, deciding to conclude the trial of Shimizu on Aug. 24 and that of Obayashi on Sept. 13.
Taisei Corp. <1801> and Kajima Corp. <1812> were also indicted in the case, along with former Taisei executive Takashi Okawa, 67, and senior Kajima official Ichiro Osawa, 61. The two general contractors and the two individuals are currently in the pretrial procedures for sorting out points at issue.
During the opening session of the trial of Obayashi and Shimizu, prosecutors pointed out that Okawa and Osawa initiated their order adjustment attempts in 2013 at the latest. Okawa proposed bid-rigging to the then vice president of Obayashi first and then asked a Shimizu executive to take part. Later, they started exchanging a list of maglev line sections for which their companies wished to receive construction orders.
リニア中央新幹線の建設工事を巡る談合事件で、大手ゼネコンの大林組と清水建設に対する初公判が東京地裁で開かれ、2社は起訴内容を認めました。
Jul 17
Over two weeks of cloudy and rainy days in Tokyo and nearby areas has resulted in higher vegetable prices and sluggish sales of summer clothing.
(Japan Times)
Jul 17
U.S. investment firm Blackstone Group will spend over 100 billion yen ($926 million) to buy distribution centers in Japan, seeing room for growth in the country's relatively small e-commerce market, Nikkei has learned.
(Nikkei)
Jul 15
Japan's 100-yen shops are stepping up store openings as they continue to gain ground among thrifty consumers, with supermarkets and drugstores seeking them out as tenants to draw customers, shifting the dynamic in the nation's retail landscape.
(Nikkei)
Jul 13
Japanese cryptocurrency exchange operator Bitpoint has lost 3.5 billion yen ($32 million) in a hacking attack, parent company Remixpoint announced on Friday.
(Nikkei)
Jul 12
Japan's national mint has begun making the first coins featuring the new era name Reiwa.
(NHK)
Jul 12
Seoul has pointed to its interceptions of illegally exported sensitive materials to discredit Japan's claim that South Korea lacks a proper monitoring regime, prompting an immediate rebuttal from Tokyo, as bilateral relations appear to plumb another low.
(Nikkei)
Jul 10
South Korea has criticized Japan at a meeting of the World Trade Organization over Tokyo's tighter export requirements for some high-tech materials.
(NHK)
Jul 10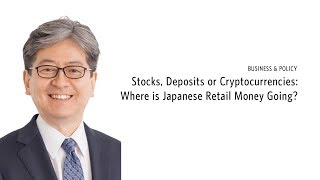 Japan's three biggest online brokerages are in a race to lower trading fees, opting to eliminate minimum charges levied on U.S. stock trades.
(Nikkei)
Jul 09
Budget restaurant chains in Japan that are struggling with sluggish sales are wondering: Where are all the "wandering salarymen"?
(Nikkei)
Jul 09
When it comes to Search Engine Optimization (SEO), link-building remains as one of the most powerful tools every brand should capitalize on. However, gaining the best link-building experience is no overnight success. Tactics that deliver long-term results are always contingent on having a well-crafted, step-by-step plan that is both concrete and measurable.
(newsonjapan.com)
---