As people in Japan treated themselves to grilled eels on eel-eating day Friday, many were faced with a larger bill amid soaring prices for the endangered fish.
The domestic catch of juvenile eels for cultivation dropped this season to the second-lowest level since records began being kept in 1982, leading to a rise in the wholesale price of grown eels by about 30 percent from a year ago.
On what is traditionally referred to as the "day of the ox" in summer, which falls twice this year, on Friday and Aug 1, many people in Japan eat eel, typically grilled with sweet soy sauce, to honor an old saying which promotes the consumption of eel to help the body withstand the summer heat.
Waiting in line for Kawatoyo, a well-established eel restaurant near Naritasan Shinshoji temple in Chiba Prefecture, to open at 10 a.m., 40-year-old Takanori Matsushima said, "I love eel and I always eat it on the day of the ox, even if it is a little more expensive than before."
Amid heightened concern over the depletion of the population of Japanese eels, which were designated as endangered by the International Union for Conservation of Nature in 2014, debate over tradition versus conservation continues.
Feb 18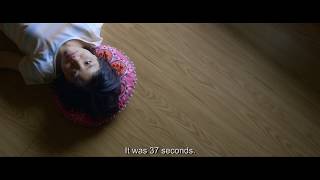 A movie by the Japanese director Hikari picked up two awards at the Berlin International Film Festival on Saturday. "37 Seconds" won the Panorama Audience Award and the CICAE Art Cinema Award.
(NHK)
Feb 18
A 43-year-old employee of the Ministry of Land, Infrastructure, Transport and Tourism has been arrested for allegedly using his smartphone to film up the skirt of a high school girl on a train.
(Japan Today)
Feb 18
NHK is a great source of shogi, kabuki, and intimidation.
(soranews24.com)
Feb 17
Don't go looking for titillation at your local convenience store. As reported last month, Japan's three largest convenience chain operators - 7-Eleven, Family Mart and Lawson - are planning to halt sales of pornographic magazines nationwide by the end of August.
(Japan Times)
Feb 17
When Chie Takaiwa struck up the courage to reveal a family secret to her colleague some years ago, she was met by an unexpected response.
(Japan Times)
Feb 15
Tokyo Metropolitan Police have arrested a 58-year-old woman who while nude portrayed an elderly woman on a pay-to-view site, reports TV Asahi (Feb. 14).
(tokyoreporter.com)
Feb 15
Tokyo Metropolitan Police have apprehended a man who is suspected of slashing another man and a woman at a railway station in Bunkyo ward on Thursday, reports NHK (Feb. 14).
(tokyoreporter.com)
Feb 10
Tokyo Metropolitan Police have arrested a 20-year-old man over the fatal assault of a Thai woman inside a love hotel room in the Uguisudani area of Taito Ward last year, reports Kyodo News
(tokyoreporter.com)
Feb 09
A 20-year-old former policeman was sentenced Friday to 22 years in prison for shooting his boss to death at a police box in Hikone, Shiga Prefecture, last April.
(Japan Times)
Feb 09
Tokyo Metropolitan Police have arrested two men who are accused of snatching a woman's purse last year. They later used cash found inside to cover a taxi fare, reports TV Asahi (Feb. 8).
(tokyoreporter.com)
---