Twenty-two years after the murder of a 21-year-old woman, the Tokyo Metropolitan Police department has posted on its website a video with a 3D recreation of the crime scene showing the presence of a suspicious man.
Junko Kobayashi, a Sophia University student, was bound and stabbed to death inside her house which was then torched, in Katsushika Ward on Sept 9, 1996. Police have questioned more than 75,000 people and followed up on over 1,100 leads but have yet to come close to identifying a suspect or suspects, Fuji TV reported.
The 90-second video has been created based on eyewitness accounts and photographic evidence of the crime. The murder is believed to have taken place at around 3.55 p.m. Around this time, a man in an ocher-colored raincoat is seen standing outside Kobayashi's home in the rain without an umbrella, staring up at the second floor.
Police are hoping someone will be able to identify the man. In addition, type A blood was found in DNA at the crime scene, which police believe came from a hand or arm injury sustained by the murderer.
自宅で拳銃を作ったとみられています。 名古屋市緑区の大学1年の男子大学生(19)は先月20日、3Dプリンターで作ったとみられるプラスチック製の拳銃を自宅で所持した疑いが持たれています。警察が拳銃を鑑定した結果、発射機能や殺傷能力があったということです。
Sep 25
Six people were injured, three seriously, when their motorboat slammed into a quay Sunday morning on an island in Onomichi, Hiroshima Prefecture.
(Japan Times)
Sep 22
Police in Tsukuba, Ibaraki Prefecture, have arrested three men on suspicion of trying to rob a vacant house where an elderly couple were murdered.
(Japan Today)
Sep 21
Pricier and bigger new iPhone models made their market debut in Japan on Friday, with the country's three leading mobile carriers starting sales of the XS Max and the XS that have faster processors and feature better battery life and improved camera functions.
(Kyodo)
Sep 20
A policeman was stabbed to death by a knife-wielding man at a police box in the northeastern Japan city of Sendai early on Wednesday.
(Jiji)
Sep 19
The average land price in Japan as of July 1 increased 0.1 pct from a year before, the first rise since 1991, when the country's asset bubble era was ending, the land ministry said Tuesday.
(Jiji)
Sep 18
The number of women aged 65 years old or higher in Japan has topped 20 million for the first time, according to estimates by the internal affairs ministry released Sunday.
(Jiji)
Sep 18
Japan's Maritime Self-Defense Force says one of its submarines took part in a drill in the South China Sea.
(NHK)
Sep 15
The nation's centenarian population hit a record-high of 69,785 as of September, with women accounting for 88.1 percent of the total, amid medical advances and greater health consciousness, the health ministry said Friday.
(Japan Times)
Sep 15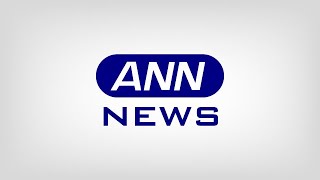 A Japanese gastroenterologist won this year's Ig Nobel Medical Education Prize on Thursday for examining the effectiveness of colonoscopy in the sitting position using his own body.
(Jiji)
Sep 15
The International Whaling Commission has voted down a proposal by Japan to resume commercial whaling of some species.
(NHK)
---