Speaking to more than 100 reporters shortly after returning to Japan on Thursday morning, Naomi Osaka, who became the first Japanese tennis player to win the U.S. Open singles title for women, said she now feels the victory "sinking in."
She also clarified that she aims to win a 2020 Tokyo Olympic gold.
The 20-year-old rising tennis star, daughter of a Japanese mother and a Haitian-American father, arrived at Tokyo International Airport at Haneda early in the morning, after defeating Serena Williams in the final match of the grand slam in New York on Saturday.
Emerging from the arrival gate at the airport, Osaka replied in Japanese and English to a reporter's request for a comment: "Nemui kedo (I'm sleepy) but really happy."
At the press conference, held in Yokohama, south of Tokyo, she said she "accomplished a lot" in the tournament.
Nov 09
The Japanese government is set to ban flights of drones over and near the venues of the 2020 Tokyo Olympics and Paralympics to prevent accidents and acts of terrorism.
(NHK)
Nov 09
Yokozuna Hakuho will not take part in the Kyushu Grand Sumo Tournament that begins on Sunday as he is still recuperating from an operation on his right knee.
(NHK)
Oct 31
Sumo wrestler Takanoiwa has withdrawn a damages suit against former yokozuna Harumafuji, claiming he can no longer tolerate harassment of his family by his fellow Mongolians.
(NHK)
Oct 28
The winner of Game 1 of the 2018 Japan Series was, well, nobody.
(Japan Times)
Oct 24
The award-winning Japanese director Naomi Kawase will produce the official film of the 2020 Tokyo Olympic Games.
(NHK)
Oct 19
Yokozuna Hakuho underwent successful endoscopic surgery on his right knee at a hospital in Tokyo on Thursday, sources close to his Miyagino stable said.
(Japan Times)
Oct 11
The organizing committee of the 2020 Tokyo Games announced the routes for the Olympic individual time trial and Paralympic road race on Wednesday, finalizing the courses for all cycling events taking place in two years' time.
(Japan Times)
Sep 27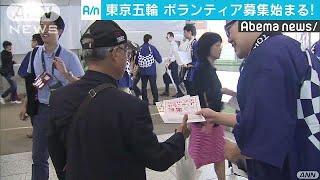 The organizers of the 2020 Tokyo Olympic and Paralympic Games and the Tokyo Metropolitan Government have begun inviting volunteers for the events.
(NHK)
Sep 26
Former yokozuna grand champion and stablemaster Takanohana has submitted a letter of resignation to the Japan Sumo Association. He says reasons for his written complaint filed to the government about one of his sumo wrestler pupils over an injury incident have been deemed groundless by the association.
(NHK)
Sep 26
Japan rugby international Takuma Asahara was run over by a car early Sunday, but only sustained light injuries, police said Tuesday.
(Japan Times)
---