Former yokozuna grand champion and stablemaster Takanohana has submitted a letter of resignation to the Japan Sumo Association. He says reasons for his written complaint filed to the government about one of his sumo wrestler pupils over an injury incident have been deemed groundless by the association.
Takanohana made the remark at a news conference on Tuesday with his lawyer to explain the reasons for his resignation.
Takanohana said that in March he submitted the letter of complaint to the Cabinet Office regarding an incident in which a wrester in his stable, Takanoiwa, was hit and injured by former yokozuna Harumafuji. Harumafuji apologized and retired over the incident last year.
Takanohana revealed that the association concluded that reasons for submitting the complaint were not based on fact in a letter he received in August. He said the association demanded that he admit the complaint was groundless as a condition for him to join one of the existing groups of stables.
Takanohana said the complaint was based on truth, and that he can't change it. He added that he made the tough decision as it is the best way for the members of his former stable.
The association dismissed Takanohana from the post of director in January, saying he had failed to cooperate in internal investigations into the assault incident. He has since left the group that his stable belonged to.
In July, the association's board decided that all stable masters must become members of one of 5 current groups of stables.
貴乃花親方が日本相撲協会に退職届を提出しました。退職の理由は何なのか。貴乃花親方本人が25日午後5時から会見を行いました。 退職届を提出した貴乃花親方:「私、貴乃花光司は本日、公益財団法人日本相撲協会に年寄を引退する旨の届を提出致しました。引退の理由は次の通りです。
Feb 18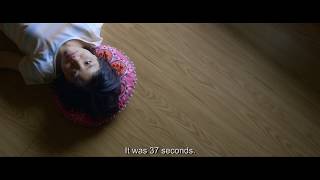 A movie by the Japanese director Hikari picked up two awards at the Berlin International Film Festival on Saturday. "37 Seconds" won the Panorama Audience Award and the CICAE Art Cinema Award.
(NHK)
Feb 18
By changing his lead attorney from a former prosecutor known as "the breaker" to a hotshot trial lawyer nicknamed "the acquitter", Carlos Ghosn plans a defense in his own image -- combative and media-savvy, experts say.
(Japan Today)
Feb 17
Police in Koga, Ibaraki Prefecture, said Saturday they have arrested a 35-year-old woman on suspicion of abusing her six-year-old daughter by hitting her with a futon beater.
(Japan Today)
Feb 16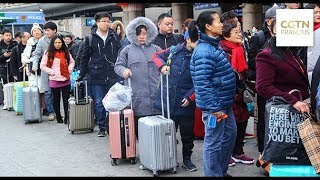 Reservations for travel overseas are surging for this year's 10-day Golden Week period, during which the Imperial succession is set to take place, according to a JTB Corp. official.
(Japan Times)
Feb 15
The Japanese government has mapped out a bill to officially recognize the Ainu ethnic minority as an indigenous people of Japan.
(NHK)
Feb 15
Bullet train ticket machines have stopped working in many parts of Japan.
(NHK)
Feb 13
Around the world, people use chocolate treats to express sweet nothings on Valentine's Day.
(BBC)
Feb 13
As spring approaches in Japan, the country's weather forecasters face one of their biggest missions of the year: predicting exactly when the famed cherry blossoms will bloom.
(straitstimes.com)
Feb 13
A new outbreak of swine fever has been confirmed on a pig farm in Aichi Prefecture, central Japan. It is the third farm in the prefecture to be hit by the highly contagious disease.
(NHK)
Feb 12
Convenience store operator Family Mart Co. on Monday announced the dismissal of a male employee after the emergence of a video showing him licking items, the latest of several similar incidents involving a food-related company in the last week, reports TV Asahi (Feb. 12).
(tokyoreporter.com)
---