The organizers of the 2020 Tokyo Olympic and Paralympic Games and the Tokyo Metropolitan Government have begun inviting volunteers for the events.
Officials from both parties took to the streets of central Tokyo on Wednesday and distributed flyers to passersby.
Some people are raising concerns about treatment of the volunteers and conditions they have to meet.
A man in his 30s said a handout of around 9 dollars for traffic expenses to be given to the volunteers may be insufficient for people from outside Tokyo.
Officials say 110,000 volunteers will be needed for the games.
The organizing committee is inviting 80,000 volunteers to be directly involved in operations at event venues and the athletes' village.
The Tokyo Metropolitan Government is inviting around 20,000 people, in addition to those who already work as volunteers. They are to provide tourist information at airports, railway stations and other locations.
A senior official of the committee said they will provide information on the work more adequately.
Applications are to be accepted until early December.
2020年の東京オリンピック・パラリンピックで活動する10万人のボランティア募集が26日午後1時から始まりました。 大学講師の男性:「この前の東京のオリンピックの時には高校生でしたから。
Feb 18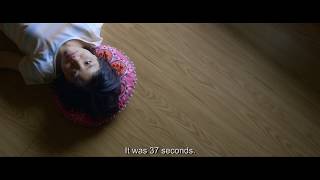 A movie by the Japanese director Hikari picked up two awards at the Berlin International Film Festival on Saturday. "37 Seconds" won the Panorama Audience Award and the CICAE Art Cinema Award.
(NHK)
Feb 18
By changing his lead attorney from a former prosecutor known as "the breaker" to a hotshot trial lawyer nicknamed "the acquitter", Carlos Ghosn plans a defense in his own image -- combative and media-savvy, experts say.
(Japan Today)
Feb 17
Police in Koga, Ibaraki Prefecture, said Saturday they have arrested a 35-year-old woman on suspicion of abusing her six-year-old daughter by hitting her with a futon beater.
(Japan Today)
Feb 16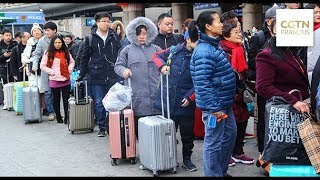 Reservations for travel overseas are surging for this year's 10-day Golden Week period, during which the Imperial succession is set to take place, according to a JTB Corp. official.
(Japan Times)
Feb 15
The Japanese government has mapped out a bill to officially recognize the Ainu ethnic minority as an indigenous people of Japan.
(NHK)
Feb 15
Bullet train ticket machines have stopped working in many parts of Japan.
(NHK)
Feb 13
Around the world, people use chocolate treats to express sweet nothings on Valentine's Day.
(BBC)
Feb 13
As spring approaches in Japan, the country's weather forecasters face one of their biggest missions of the year: predicting exactly when the famed cherry blossoms will bloom.
(straitstimes.com)
Feb 13
A new outbreak of swine fever has been confirmed on a pig farm in Aichi Prefecture, central Japan. It is the third farm in the prefecture to be hit by the highly contagious disease.
(NHK)
Feb 12
Convenience store operator Family Mart Co. on Monday announced the dismissal of a male employee after the emergence of a video showing him licking items, the latest of several similar incidents involving a food-related company in the last week, reports TV Asahi (Feb. 12).
(tokyoreporter.com)
---