Sumo wrestler Takanoiwa filed a lawsuit Thursday seeking ¥24 million ($210,000) in damages from Harumafuji, claiming the former yokozuna's assault last year forced him to miss matches due to injuries and caused him financial loss.
Harumafuji faced a summary indictment in December for assaulting the lower-ranked fellow Mongolian wrestler with a remote control at a lounge bar in the city of Tottori on Oct. 26, causing injuries which took 12 days to heal.
Harumafuji, who announced his resignation in November, avoided a trial and paid a fine of ¥500,000. But Takanoiwa has been dissatisfied with the retired sumo champion's way of handling the matter.
The damages he now seeks include medical expenses and foregone salary, as well as benefits and bonuses he could have received had he been able to take part in matches, according to his lawyer.
The civil lawsuit was filed just days after Harumafuji held a retirement ceremony. It also came after Takanohana, the master of the stable Takanoiwa belonged to, left the Japan Sumo Association, saying he could not accept the organization's conclusion that his complaint over its handling of the assault was groundless.
貴ノ岩関が損害賠償問題で4日に会見を行ったことについて、元横綱・日馬富士の代理人が反論コメントを発表しました。 貴ノ岩関側は暴行によるけがで約2400万円の損害賠償を求めていますが、元日馬富士の代理人はその請求額には根拠が欠けているとしています。
Feb 18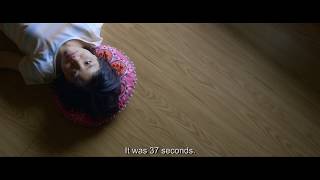 A movie by the Japanese director Hikari picked up two awards at the Berlin International Film Festival on Saturday. "37 Seconds" won the Panorama Audience Award and the CICAE Art Cinema Award.
(NHK)
Feb 18
By changing his lead attorney from a former prosecutor known as "the breaker" to a hotshot trial lawyer nicknamed "the acquitter", Carlos Ghosn plans a defense in his own image -- combative and media-savvy, experts say.
(Japan Today)
Feb 17
Police in Koga, Ibaraki Prefecture, said Saturday they have arrested a 35-year-old woman on suspicion of abusing her six-year-old daughter by hitting her with a futon beater.
(Japan Today)
Feb 16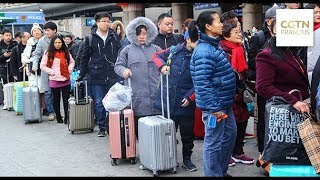 Reservations for travel overseas are surging for this year's 10-day Golden Week period, during which the Imperial succession is set to take place, according to a JTB Corp. official.
(Japan Times)
Feb 15
The Japanese government has mapped out a bill to officially recognize the Ainu ethnic minority as an indigenous people of Japan.
(NHK)
Feb 15
Bullet train ticket machines have stopped working in many parts of Japan.
(NHK)
Feb 13
Around the world, people use chocolate treats to express sweet nothings on Valentine's Day.
(BBC)
Feb 13
As spring approaches in Japan, the country's weather forecasters face one of their biggest missions of the year: predicting exactly when the famed cherry blossoms will bloom.
(straitstimes.com)
Feb 13
A new outbreak of swine fever has been confirmed on a pig farm in Aichi Prefecture, central Japan. It is the third farm in the prefecture to be hit by the highly contagious disease.
(NHK)
Feb 12
Convenience store operator Family Mart Co. on Monday announced the dismissal of a male employee after the emergence of a video showing him licking items, the latest of several similar incidents involving a food-related company in the last week, reports TV Asahi (Feb. 12).
(tokyoreporter.com)
---