The Imperial Household Agency said Monday it will jointly excavate Japan's largest ancient mounded tomb with a local government for the first time.
The agency had restricted such a survey in Daisen Kofun, which was first built in the fifth century and is officially designated as the tomb of Emperor Nintoku, saying the mound is "the Imperial Family's tomb where peace and sanctity needed to be maintained."
The excavation survey starting later this month in one of the dikes surrounding the massive tomb in Sakai, Osaka Prefecture, will be part of the tomb's preservation efforts conducted with the municipal government and its results will be published at the end of November.
When it surveyed the same dike in 1973, the agency discovered clay figures made for ritual use.
Calls for the joint survey had been increasing among academics and others as the mound has been gradually eroded by water in the surrounding moats. The agency is expected to refer to results of the survey when it conducts reinforcement work.
宮内庁が仁徳天皇陵として管理する大山古墳を初めて発掘調査します。 大阪府堺市にある大山古墳は、仁徳天皇陵とされる日本最大の古墳で、宮内庁は今月下旬から保全整備の一環として堺市と共同で発掘調査をすると発表しました。大山古墳は堀の水に浸食され、崩落する危険があります。
Jan 20
More than half a million high-school students and graduates across Japan are putting their knowledge to the test at unified college and university entrance exams.
(NHK)
Jan 20
A public high school in Machida City has apologized to a boy after the emergence online of a video that purportedly shows a male teacher assaulting him, reports Fuji News Network
(tokyoreporter.com)
Jan 19
The number of suicides in Japan dropped 3.4 percent from a year earlier to 20,598 in 2018, down for the ninth year and the lowest in 37 years amid economic recovery, preliminary data by the National Police Agency showed Friday.
(Japan Today)
Jan 19
A glance at the World University Rankings, published last September by the Times Higher Education, reveals the following major changes in the rankings compared with the previous year.
(Japan Times)
Jan 12
At least one in eleven people identify as lesbian, gay, bisexual or transgender, according to a survey conducted by advertising giant Dentsu Inc., while more than two-thirds of respondents were familiar with the acronym LGBT.
(Kyodo)
Jan 09
A major Japanese weekly has apologized for using sexually degrading and discriminatory terms against women in part of an article on dating parties amid growing criticism shared in an online petition campaign.
(Kyodo)
Jan 06
A nine-year-old Japanese girl is set to become the youngest professional player of the Asian board game "Go."
(NHK)
Jan 01
The number of Japanese aged 20, the legal age of adulthood, on New Year's Day will be 1.25 million, up 20,000 from a year earlier, according to a government estimate released Monday.
(Japan Times)
Dec 28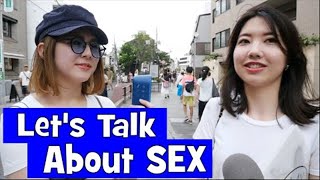 About 40 percent of those aged between 17 and 19 think sex education at school is useless, an online survey by the Nippon Foundation think tank showed Thursday.
(Japan Times)
Dec 27
A total of 210 teachers at public schools in Japan were disciplined over sexual behavior in fiscal 2017, which ended in March, according to an education ministry survey.
(Japan Times)
---