Fishing season for snow crabs, a winter delicacy, began in the Sea of Japan on Tuesday.
The season opened for waters off Toyama Prefecture through Shimane Prefecture.
Snow crabs are given brand names according to the areas where they are unloaded. Those landed at ports in Fukui Prefecture are called "Echizen" crabs.
Some 40 boats set out from the port of Echizen in the prefecture on Monday night for a fishing ground about 30 kilometers away.
Fishermen began putting out their nets at midnight.
About 90 minutes later, the nets were hauled back in with many crabs in them. Some of the crabs had shells more than 10 centimeters wide.
The captain of one of the fishing boats, Makoto Izumi, said the catch was not bad.
This September, crabs under the Echizen label became the first kind to be granted the GI mark under the government system of protecting local specialty labels as intellectual property. GI stands for Japan Geographical Indication.
The fishing season runs through March next year for male crabs and year-end for females.
秋の味覚、ズワイガニの漁が6日に解禁日を迎え、港は活気に包まれた。その一方で、このズワイガニ、3年後には今の漁獲量の半分になってしまうとの調査結果が出ていて、価格高騰に拍車が掛かりそうだ。 6日、北陸や山陰の日本海側で冬の味覚「カニ漁」が解禁された。
Jun 18
Japanese e-commerce giant Rakuten and supermarket chain Seiyu are starting a drone delivery service for summer visitors to an island off Yokosuka, near Tokyo.
(NHK)
Jun 17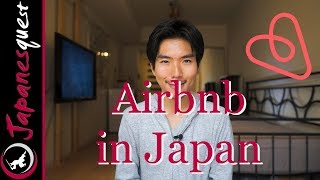 The number of private lodgings in Japan has increased eightfold since the law legalizing them took effect a year ago to relieve a shortage of hotel rooms in the wake of the inbound tourism boom, according to data released by the government.
(Japan Today)
Jun 17
Japanese manga needs a new superhero. Battered by a shrinking population and changing consumer tastes, the once undisputed champion of the country's pop culture is on the ropes as readership plummets.
(Nikkei)
Jun 15
A Japanese firm has shelved an advertising campaign intended to promote gender equity at home after its #beWHITE hashtag sparked concern about racial sensitivities.
(Japan Today)
Jun 13
Food delivery staff working in Japan for ride-hailing company Uber Technologies Inc said Wednesday they plan to form a labor union in a bid to improve what they see as disadvantageous treatment for being classified as independent contractors rather than employees.
(Japan Today)
Jun 12
More than 60 percent of women in Japan have experienced the enforcement rules calling for the wearing of heels in the workplace or while job-hunting, or have witnessed others being forced to wear them, according to a survey conducted by a Japanese business website, which also reported the findings Tuesday to a Diet discussion.
(Japan Today)
Jun 12
Keidanren, the Japan Business Federation, says major companies are planning to trim summer bonuses this year.
(NHK)
Jun 12
Japan's leading instant noodle company is joining the fight against pollution. Nissin Food Products says it will redesign its containers to use less petroleum-based products and more so-called bio-plastic, derived from plants.
(NHK)
Jun 11
Japan is bringing in more foreign workers to help address a labor shortage, and the government wants to make sure Tokyo and other major cities are not the only places that benefit from the additional manpower.
(Nikkei)
Jun 10
Japanese Finance Minister Taro Aso met with U.S. Treasury Secretary Steven Mnuchin on Sunday, as their countries have been discussing a bilateral trade deal with a focus on whether it could involve a provision to prevent competitive currency devaluation.
(Japan Today)
---