Osaka Prefectural Police have sent papers to prosecutors on a man who allegedly drove a vehicle at 220 kilometers over the speed limit on a road in Higashiosaka City earlier this year, reports NHK (Nov. 5).
At around 4:10 a.m. on January 12, the man, a 35-year-old resident of Osaka City's Joto Ward, drove his his Nissan GT-R at roughly 280 kilometers per hour over a stretch of the Daini Hanna Toll Road over a stretch where the speed limit is 60 kilometers per hour.
Footage of the drive, which showed the vehicle reaching the maximum speed in 20 seconds, was posted on YouTube. In May, a person seeing the clip tipped off police.
On Monday, police sent the man to prosecutors on suspicion of violating the Road Traffic Act. "I wanted everyone to see me testing out the limits of the vehicle," the man was quoted by police.
The top speed reached by the vehicle is only five kilometers per hour less than that of a Shinkansen bullet train. Exceeding the speed limit by 220 kilometers per hour is believed to be the greatest violation on record in Japan.
Feb 18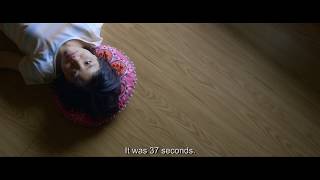 A movie by the Japanese director Hikari picked up two awards at the Berlin International Film Festival on Saturday. "37 Seconds" won the Panorama Audience Award and the CICAE Art Cinema Award.
(NHK)
Feb 18
By changing his lead attorney from a former prosecutor known as "the breaker" to a hotshot trial lawyer nicknamed "the acquitter", Carlos Ghosn plans a defense in his own image -- combative and media-savvy, experts say.
(Japan Today)
Feb 17
Police in Koga, Ibaraki Prefecture, said Saturday they have arrested a 35-year-old woman on suspicion of abusing her six-year-old daughter by hitting her with a futon beater.
(Japan Today)
Feb 16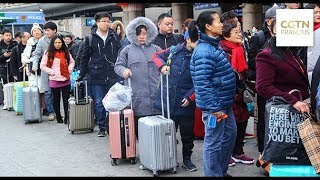 Reservations for travel overseas are surging for this year's 10-day Golden Week period, during which the Imperial succession is set to take place, according to a JTB Corp. official.
(Japan Times)
Feb 15
The Japanese government has mapped out a bill to officially recognize the Ainu ethnic minority as an indigenous people of Japan.
(NHK)
Feb 15
Bullet train ticket machines have stopped working in many parts of Japan.
(NHK)
Feb 13
Around the world, people use chocolate treats to express sweet nothings on Valentine's Day.
(BBC)
Feb 13
As spring approaches in Japan, the country's weather forecasters face one of their biggest missions of the year: predicting exactly when the famed cherry blossoms will bloom.
(straitstimes.com)
Feb 13
A new outbreak of swine fever has been confirmed on a pig farm in Aichi Prefecture, central Japan. It is the third farm in the prefecture to be hit by the highly contagious disease.
(NHK)
Feb 12
Convenience store operator Family Mart Co. on Monday announced the dismissal of a male employee after the emergence of a video showing him licking items, the latest of several similar incidents involving a food-related company in the last week, reports TV Asahi (Feb. 12).
(tokyoreporter.com)
---