Sixteen-year-old shogi prodigy Sota Fujii has reached his 100th victory in official matches of the Japanese board game, becoming the youngest professional player to reach the milestone at the fastest pace in history.
After making his debut as the youngest ever professional shogi player at age 14 in October 2016, Fujii has been taking the shogi world by storm by smashing numerous records, such as an unprecedented 29 consecutive wins in 2017.
Fujii, ranked seventh "dan," achieved the latest feats in his young professional career of two years and two months, at age 16 and four months, with a win rate of 84.7 percent (100 wins and 18 losses), also a record high.
Previously, Ryuo title holder Yoshiharu Habu, 48, was the youngest player to reach a 100th win at a record pace, having done so at age 17 and six months, in two years and three months since becoming a pro player, according to the Japan Shogi Association.
将棋の藤井聡太七段(16)が12日に行われた第27期銀河戦で、史上最年少で公式戦通算100勝を達成しました。対局を終えた藤井七段の会見の模様です。
Jun 21
Attention: Spectators at the Tokyo Olympics and Paralympics next year will be allowed to post their photos on social media but not video and audio.
(Japan Times)
Jun 18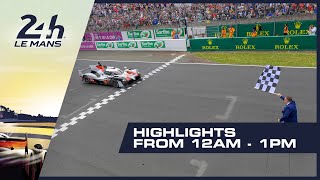 Toyota drivers Kazuki Nakajima, Fernando Alonso and Sebastian Buemi claimed their second consecutive 24 Hours of Le Mans victory Sunday, but only after some bad luck scuttled their sister car's hopes of a win.
(Kyodo)
Jun 15
A law to prohibit ticket scalping for concerts and sports events came into force Friday ahead of the 2020 Tokyo Olympics and Paralympics.
(Japan Today)
Jun 13
Organizers have marked 100 days to go before the opening of the Rugby World Cup by saying the challenges of staging the sport's showpiece event in a non-traditional rugby nation have largely been overcome, most particularly with ticket sales.
(Japan Today)
Jun 12
Cannabis has been legalized in some parts of the world. But the chief executive of next year's Tokyo Olympics has reminded potential visitors to the games that the substance is against the law in Japan.
(Japan Today)
Jun 07
Japanese sprinter Abdul Hakim Sani Brown clocked 9.96 seconds with wind assistance of 2.4 meters in the men's 100-meter semifinal at the NCAA championships in Texas.
(NHK)
Jun 05
Professional shogi player Yoshiharu Habu earned his 1,434th win at a tournament in Tokyo on Tuesday, setting a record for victories in the traditional Japanese board game.
(Japan Today)
Jun 04
The FIFA Women's World Cup is just days away to kick off in France and the Japanese team will be ready to compete. There they'll make the final adjustments to their plans to lift the trophy for the second time in their history after conquering the world at Germany 2011.
(newsonjapan.com)
Jun 04
Home to companies such as Sony, which makes billions of dollars selling PlayStation consoles, as well as Nintendo, Sega, Capcom and Konami, Japan is famous for being a world leader in gaming. However, when it comes to competitive gaming - esports - the country has lagged behind.
(newsonjapan.com)
Jun 03
Your medal-worthy Olympic venue selfies will have to stay within the confines of your phone, say organizers of 2020 Olympics.
(soranews24.com)
---