The violence and scandals that have plagued Japan's sumo world came full circle just after the year's sixth and final tournament, leaving maiden victories by the sport's young up-and-comers in the shadows.
Revelations of violence, harassment and antiquated traditions dogged the country's once-venerable sport in 2018 as it began its slow ascent into a new era of transparency, spearheaded by a generation of wrestlers learning to challenge the status quo and culture of the old regime.
Less than two weeks after 22-year-old komusubi Takakeisho won his first top division championship in November, Mongolian rank-and-file wrestler Takanoiwa submitted his resignation to the Japan Sumo Association for assaulting a younger stablemate.
Takanoiwa, 28, was himself a victim of an assault in October of last year which sparked a feud between his then-stablemaster Takanohana and the JSA, and led to the retirement of his assailant, Harumafuji.
Former grand champion Harumafuji put an end to his 17-year career after it was revealed he had struck his lower-ranked compatriot with a karaoke machine remote control during a drinking party in an attempt to teach his junior manners.
Harumafuji later admitted he "took things a bit too far" in his scolding, which resulted in Takanoiwa being hospitalized for head injuries, forced to sit out two grand tournaments and subsequently demoted to the second-tier juryo division.
Takanoiwa, who had worked his way up to maegashira No. 6 by the Kyushu meet in November, is said to himself have hit an attendant from his Chiganoura stable several times at a hotel for not bringing something during the winter regional tour in December.
The incident occurred just two months after the JSA issued a "declaration to eradicate violence," a clear indication of the deep-seated issues tainting the sport which has roots going back to Japan's Edo Period (1603-1868).
The JSA later in the month held a special 15-minute workshop for juryo wrestlers and above on how to treat attendants with instructions on rooting out violence.
Jun 21
Attention: Spectators at the Tokyo Olympics and Paralympics next year will be allowed to post their photos on social media but not video and audio.
(Japan Times)
Jun 18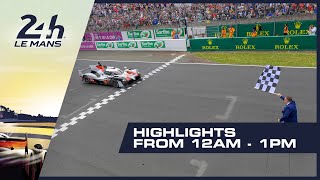 Toyota drivers Kazuki Nakajima, Fernando Alonso and Sebastian Buemi claimed their second consecutive 24 Hours of Le Mans victory Sunday, but only after some bad luck scuttled their sister car's hopes of a win.
(Kyodo)
Jun 15
A law to prohibit ticket scalping for concerts and sports events came into force Friday ahead of the 2020 Tokyo Olympics and Paralympics.
(Japan Today)
Jun 13
Organizers have marked 100 days to go before the opening of the Rugby World Cup by saying the challenges of staging the sport's showpiece event in a non-traditional rugby nation have largely been overcome, most particularly with ticket sales.
(Japan Today)
Jun 12
Cannabis has been legalized in some parts of the world. But the chief executive of next year's Tokyo Olympics has reminded potential visitors to the games that the substance is against the law in Japan.
(Japan Today)
Jun 07
Japanese sprinter Abdul Hakim Sani Brown clocked 9.96 seconds with wind assistance of 2.4 meters in the men's 100-meter semifinal at the NCAA championships in Texas.
(NHK)
Jun 05
Professional shogi player Yoshiharu Habu earned his 1,434th win at a tournament in Tokyo on Tuesday, setting a record for victories in the traditional Japanese board game.
(Japan Today)
Jun 04
The FIFA Women's World Cup is just days away to kick off in France and the Japanese team will be ready to compete. There they'll make the final adjustments to their plans to lift the trophy for the second time in their history after conquering the world at Germany 2011.
(newsonjapan.com)
Jun 04
Home to companies such as Sony, which makes billions of dollars selling PlayStation consoles, as well as Nintendo, Sega, Capcom and Konami, Japan is famous for being a world leader in gaming. However, when it comes to competitive gaming - esports - the country has lagged behind.
(newsonjapan.com)
Jun 03
Your medal-worthy Olympic venue selfies will have to stay within the confines of your phone, say organizers of 2020 Olympics.
(soranews24.com)
---