Etsuko Ichihara, a veteran Japanese actress known for her role in a popular long-running TV drama series, has died of heart failure at a Tokyo hospital, her office said Sunday. She was 82.
The native of Chiba Prefecture was best known for her leading part in the drama series "Kaseifu wa Mita" (It was Witnessed by the Housemaid).
Having joined a theater troop in 1957, she appeared in a number of plays and movies.
She won the Japan Academy Prize for best supporting actress for her role in late director Shohei Imamura's film "Kuroi Ame" (Black Rain) based on the novel of the same name by Masuji Ibuse, which depicted the aftermath of the atomic bombing in Hiroshima.
テレビドラマ「家政婦は見た!」の主役や「まんが日本昔ばなし」でナレーションを務めた女優の市原悦子さんが心不全で亡くなりました。82歳でした。 所属事務所によりますと、市原さんは5日に体調を崩して入院していましたが、12日午後1時31分に心不全のため亡くなったということです。
Feb 22
A mother and her boyfriend were arrested Thursday for allegedly injuring the woman's 8-year-old daughter by binding her wrists and forcing her into a cold bath at their home in Fukuoka Prefecture last month, police said.
(Japan Times)
Feb 22
Tokyo Metropolitan Police on Thursday arrested two former employees of a hostess club in Edogawa Ward for allegedly dumping the corpse of a man who died after excessive drinking, reports the Sankei Shimbun
(tokyoreporter.com)
Feb 21
The Tokyo High Court on Wednesday sentenced a man to 12 years in prison for abducting a teenage girl and keeping her in captivity for two years from 2014, annulling the lower court ruling that gave him a nine-year jail term.
(Japan Today)
Feb 20
A policeman was referred to prosecutors last week for allegedly driving at 145 kilometers per hour (approx. 90 miles per hour) near Tokyo in January while off duty in a rush to get to the dentist, police said Tuesday.
(Kyodo)
Feb 20
Osaka Prefectural Police have arrested former professional boxer Tomoaki Hashizume over the alleged fatal assault of a male bar patron in Matsubara City over the weekend, reports the Sankei Shimbun
(tokyoreporter.com)
Feb 20
Aichi prefectural police said Tuesday they have arrested a 78-year-old man on suspicion of attempted murder after he drove his car with a man clinging to the hood of his car in Nagoya.
(Japan Today)
Feb 19
Police on Monday arrested a truck driver for allegedly driving off with a man clinging to the side of his vehicle following a road rage incident in Miyagi Prefecture last June.
(Japan Times)
Feb 19
Tokyo Metropolitan Police have arrested a 41-year-old man who while drunk is suspected of gashing more than one dozen luxury automobiles in Ota Ward last month, reports Nippon News Network
(tokyoreporter.com)
Feb 19
Ibaraki Prefectural Police believe a male temporary employee at a research center for industrial machinery manufacturer Kubota Corp. stabbed another employee before slashing himself on Sunday, reports TV Asahi
(tokyoreporter.com)
Feb 18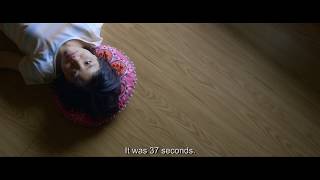 A movie by the Japanese director Hikari picked up two awards at the Berlin International Film Festival on Saturday. "37 Seconds" won the Panorama Audience Award and the CICAE Art Cinema Award.
(NHK)
---