About 30 percent of respondents in a Japanese government survey say they want to work until their early 60s.
The Cabinet Office last November surveyed 5,000 people aged 18 or older. Over 2,900 responded.
Asked what age they want to work until, 30.7 percent said between 61 and 65.
21.5 percent said between 66 and 70, followed by 18.8 percent who said between 51 and 60.
The survey also asked those who want to keep working past the age of 66 why they want to do so.
28.9 percent said they want to live without financial strain, while 24.9 percent said they would have to cover living expenses. 16.9 percent said they love working.
The welfare ministry says it plans to revise the public pension system because some people want to keep working after they become pensionable at the age of 65.
Jun 19
The Japan Meteorological Agency says a magnitude-6.7 quake struck the northern part of the country late Tuesday night. No fatalities have been reported. Tsunami advisories issued along the Sea of Japan coast have been lifted.
(NHK)
Jun 19
Chief Cabinet Secretary Yoshihide Suga says people in the affected areas should remain on the alert.
(NHK)
Jun 19
The Tokyo District Court on Tuesday sentenced Pierre Taki, an actor and member of Japanese techno-pop duo Denki Groove, to 18 months in prison, suspended for three years, for using cocaine.
(Japan Times)
Jun 19
Almost half of singles in Japan who wish to get married are unable to find a suitable partner, with 61.4 percent of the group stating they are not doing anything to change the situation, a government survey showed Tuesday.
(Japan Today)
Jun 19
A 62-year-old man wanted by police on suspicion of stabbing his former wife in Noboribetsu City, Hokkaido, has been found dead in a forest, police said Monday.
(Japan Today)
Jun 19
The Financial Services Agency estimates couples will require up to 30 million yen in retirement savings, far higher than the amount suggested by a panel in a controversial report that questioned the credibility of the public pension system, a document showed Tuesday.
(Kyodo)
Jun 19
Shoplifting has long been an issue in Japan with retail staff going to great lengths to combat it, such as being dragged by cars or covering the entire ceiling with security cameras.
(soranews24.com)
Jun 18
A major renovation project has begun at Itsukushima Shrine, a UNESCO World Heritage Site, in Hiroshima Prefecture, western Japan.
(NHK)
Jun 18
Tokyo Metropolitan Police have arrested a 43-year-old man for allegedly setting fire to a sex business in Shibuya Ward earlier this year, reports TBS News (June 17)
(tokyoreporter.com)
Jun 18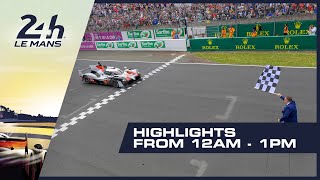 Toyota drivers Kazuki Nakajima, Fernando Alonso and Sebastian Buemi claimed their second consecutive 24 Hours of Le Mans victory Sunday, but only after some bad luck scuttled their sister car's hopes of a win.
(Kyodo)
---