Work began in northeastern Japan on Saturday to tear down a former town hall building where dozens of people died in a tsunami in 2011, despite calls from some residents to preserve it as a memorial.
The demolition of the two-story building in Otsuchi, Iwate Prefecture, came after the Morioka District Court rejected Thursday a petition to suspend the work. The building will be completely demolished by the end of February.
The town mayor and 27 officials died in the building when a massive earthquake and tsunami struck the region on March 11, 2011.
While some residents of Otsuchi said they did not want to see the building because it reminded them of the tsunami, others said it should be preserved as a memorial.
The town government is now considering preserving some of the items that were left inside the building, including a wall clock that apparently stopped after the building was inundated by tsunami waves and a ladder used by officials to evacuate to the roof.
Feb 22
A mother and her boyfriend were arrested Thursday for allegedly injuring the woman's 8-year-old daughter by binding her wrists and forcing her into a cold bath at their home in Fukuoka Prefecture last month, police said.
(Japan Times)
Feb 22
Tokyo Metropolitan Police on Thursday arrested two former employees of a hostess club in Edogawa Ward for allegedly dumping the corpse of a man who died after excessive drinking, reports the Sankei Shimbun
(tokyoreporter.com)
Feb 21
The Tokyo High Court on Wednesday sentenced a man to 12 years in prison for abducting a teenage girl and keeping her in captivity for two years from 2014, annulling the lower court ruling that gave him a nine-year jail term.
(Japan Today)
Feb 20
A policeman was referred to prosecutors last week for allegedly driving at 145 kilometers per hour (approx. 90 miles per hour) near Tokyo in January while off duty in a rush to get to the dentist, police said Tuesday.
(Kyodo)
Feb 20
Osaka Prefectural Police have arrested former professional boxer Tomoaki Hashizume over the alleged fatal assault of a male bar patron in Matsubara City over the weekend, reports the Sankei Shimbun
(tokyoreporter.com)
Feb 20
Aichi prefectural police said Tuesday they have arrested a 78-year-old man on suspicion of attempted murder after he drove his car with a man clinging to the hood of his car in Nagoya.
(Japan Today)
Feb 19
Police on Monday arrested a truck driver for allegedly driving off with a man clinging to the side of his vehicle following a road rage incident in Miyagi Prefecture last June.
(Japan Times)
Feb 19
Tokyo Metropolitan Police have arrested a 41-year-old man who while drunk is suspected of gashing more than one dozen luxury automobiles in Ota Ward last month, reports Nippon News Network
(tokyoreporter.com)
Feb 19
Ibaraki Prefectural Police believe a male temporary employee at a research center for industrial machinery manufacturer Kubota Corp. stabbed another employee before slashing himself on Sunday, reports TV Asahi
(tokyoreporter.com)
Feb 18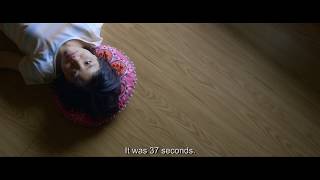 A movie by the Japanese director Hikari picked up two awards at the Berlin International Film Festival on Saturday. "37 Seconds" won the Panorama Audience Award and the CICAE Art Cinema Award.
(NHK)
---