Work began in northeastern Japan on Saturday to tear down a former town hall building where dozens of people died in a tsunami in 2011, despite calls from some residents to preserve it as a memorial.
The demolition of the two-story building in Otsuchi, Iwate Prefecture, came after the Morioka District Court rejected Thursday a petition to suspend the work. The building will be completely demolished by the end of February.
The town mayor and 27 officials died in the building when a massive earthquake and tsunami struck the region on March 11, 2011.
While some residents of Otsuchi said they did not want to see the building because it reminded them of the tsunami, others said it should be preserved as a memorial.
The town government is now considering preserving some of the items that were left inside the building, including a wall clock that apparently stopped after the building was inundated by tsunami waves and a ladder used by officials to evacuate to the roof.
Aug 12
A court found a 38-year-old man guilty Tuesday for obstructing business at a central Japan town hall in April by acting like a person infected with the novel coronavirus and attempting to spread it to workers.
(Kyodo)
Aug 11
Fukuoka Prefectural Police shot and wounded a man wielding a knife at an apartment complex in Fukuoka City's Minami Ward on Sunday, reports Fuji News Network (Aug. 10).
(tokyoreporter.com)
Aug 10
Kaushik Kumar really loves Japan and has wanted to live here long-term for a while now, even though he knew he'd always be "treated like a foreigner."
(Japan Times)
Aug 10
Japan's population continues to become more international, but the situation might be changing soon.
(soranews24.com)
Aug 10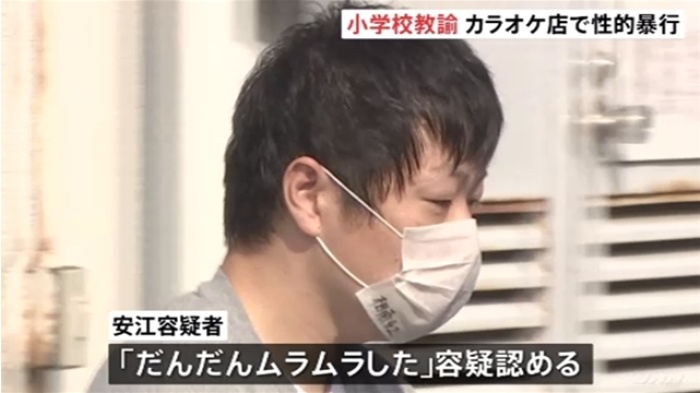 A search for a misplaced bag by a 37-year-old male teacher led to his arrest over the alleged rape of an intoxicated college student at a karaoke parlor in Sagamihara City, police said, reports the Asahi Shimbun (Aug. 9).
(tokyoreporter.com)
Aug 09
Tokyo Metropolitan Police have arrested popular manga author Tatsuya Matsuki over the alleged molestation of a middle school girl in Nakano Ward earlier this year, reports Sankei Sports (Aug. 8).
(tokyoreporter.com)
Aug 09
Toyama Prefectural Police have arrested a 22-year-old man for allegedly setting fire to the corpse of his girlfriend at their residence in Takaoka City, reports Jiji Press (Aug. 9).
(tokyoreporter.com)
Aug 09
Japan famously has one of the highest life expectancies in the world but its birth rate is also at an all time low, leaving the future of the country uncertain.
(CNA)
Aug 09
A high school girl from Saitama Prefecture who used a game console to alert police after a 44-year-old man confined her inside his residence had been there for one month, police have revealed, reports TV Asahi (Aug. 7).
(tokyoreporter.com)
Aug 08
Tokyo Metropolitan Police have arrested a 35-year-old man who is suspected of swindling multiple women he met online, reports Fuji News Network (Aug. 7).
(tokyoreporter.com)
---