A 59-year-old amateur hunter died after being attacked by a wild boar Sunday morning on a mountain west of Tokyo, police said.
Hiroshi Hasegawa was found unconscious by his fellow hunters on the mountain in Yamanashi, Yamanashi Prefecture, after they heard him say "I've had it" via radio.
Hasegawa, a resident of the city, had been pursuing boars with three other hunters and was probably attacked from behind around 9:40 a.m. while attempting to ambush one by himself, according to the police.
He was mauled in the left leg and other places and later pronounced dead at hospital due to loss of blood, the police said, adding the boar had apparently escaped.
山梨市で猟をしていた50代の男性がイノシシに襲われ、搬送先の病院で死亡しました。 20日、山梨市にある小楢山の林道で長谷川洋さん(59)から、「イノシシにやられた」と一緒に猟をしていた仲間に連絡がありました。 狩猟仲間の男性:「とてつもなく大きかったです。
Aug 12
A court found a 38-year-old man guilty Tuesday for obstructing business at a central Japan town hall in April by acting like a person infected with the novel coronavirus and attempting to spread it to workers.
(Kyodo)
Aug 11
Fukuoka Prefectural Police shot and wounded a man wielding a knife at an apartment complex in Fukuoka City's Minami Ward on Sunday, reports Fuji News Network (Aug. 10).
(tokyoreporter.com)
Aug 10
Kaushik Kumar really loves Japan and has wanted to live here long-term for a while now, even though he knew he'd always be "treated like a foreigner."
(Japan Times)
Aug 10
Japan's population continues to become more international, but the situation might be changing soon.
(soranews24.com)
Aug 10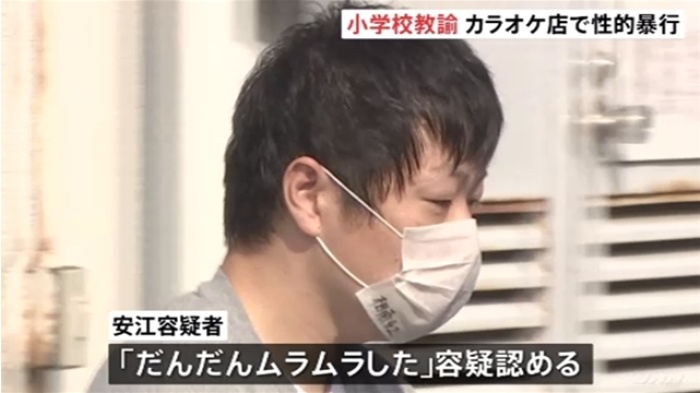 A search for a misplaced bag by a 37-year-old male teacher led to his arrest over the alleged rape of an intoxicated college student at a karaoke parlor in Sagamihara City, police said, reports the Asahi Shimbun (Aug. 9).
(tokyoreporter.com)
Aug 09
Tokyo Metropolitan Police have arrested popular manga author Tatsuya Matsuki over the alleged molestation of a middle school girl in Nakano Ward earlier this year, reports Sankei Sports (Aug. 8).
(tokyoreporter.com)
Aug 09
Toyama Prefectural Police have arrested a 22-year-old man for allegedly setting fire to the corpse of his girlfriend at their residence in Takaoka City, reports Jiji Press (Aug. 9).
(tokyoreporter.com)
Aug 09
Japan famously has one of the highest life expectancies in the world but its birth rate is also at an all time low, leaving the future of the country uncertain.
(CNA)
Aug 09
A high school girl from Saitama Prefecture who used a game console to alert police after a 44-year-old man confined her inside his residence had been there for one month, police have revealed, reports TV Asahi (Aug. 7).
(tokyoreporter.com)
Aug 08
Tokyo Metropolitan Police have arrested a 35-year-old man who is suspected of swindling multiple women he met online, reports Fuji News Network (Aug. 7).
(tokyoreporter.com)
---