Kei Komuro, whose engagement to Japan's Princess Mako is planned, says he understands that all of his mother's financial problems have been resolved.
Princess Mako is the eldest daughter of Prince Akishino and the granddaughter of Emperor Akihito.
Komuro released a public statement for the first time through his lawyers on Tuesday in response to media reports that his mother had financial problems with a former fiance.
Princess Mako and Komuro's planned engagement was announced in September 2017.
However, a weekly magazine and other media reported on the financial problems soon after, and the Imperial Household Agency announced in February 2018 that the string of events leading up to the wedding would be postponed.
In the statement, Komuro said he very much regrets having inconvenienced so many people because he had not given a clear explanation on this issue.
He said his mother had received financial assistance from a man she became engaged to in September 2010.
Komuro said two years later, the man asked that the engagement be called off and his mother expressed her wish to pay him back. He said the man replied that he did not expect the money to be returned.
He explained that his mother and the man had confirmed that all their financial issues were resolved, but about a year later, the man asked for his money back.
Komuro said there have been many media reports saying that debt problems remain, but he and his mother understand that the issue regarding financial assistance from the man has been resolved. Komuro added that he will make an effort to gain the understanding of the former fiance.
Prince Akishino referred to the media reports when he met with reporters in November last year and indicated that Komuro should give an explanation.
Prince Akishino said if the two still wish to get married, then Komuro should respond appropriately.
Sources say Princess Mako and Komuro's wish to get married remains unchanged.
秋篠宮家の長女・眞子さま(27)との婚約が延期となっている小室圭さん(27)が22日、母親の"金銭トラブル"について文書を発表した。
Feb 23
Japan on Friday stepped up its claim to a pair of South Korea-controlled islets, amid escalating tensions with its neighbor resulting from disputes over wartime issues.
(Japan Times)
Feb 21
Prime Minister Shinzo Abe has spoken over the phone with US President Donald Trump ahead of next week's US-North Korea summit.
(NHK)
Feb 20
Japan's Foreign Minister Taro Kono says the country clearly supports Venezuela's opposition leader Juan Guaido, who declared himself interim president.
(NHK)
Feb 19
Immigration Bureau's relaxed visa policy has boosted tourism from southeast Asia, but it seems to have come with an unwanted side-effect.
(soranews24.com)
Feb 19
Japanese Prime Minister Shinzo Abe is not saying whether or not he nominated Donald Trump for this year's Nobel Peace Prize, but the question may be moot: the U.S. president has been put forward by others for the prestigious award.
(Japan Today)
Feb 15
The Japanese government has mapped out a bill to officially recognize the Ainu ethnic minority as an indigenous people of Japan.
(NHK)
Feb 09
The government confirmed Friday that it will follow the procedures taken to pick the current era name of Heisei in choosing a name for the new era.
(Japan Times)
Feb 08
Japan's Prime Minister Shinzo Abe says he's determined to settle the country's territorial issue with Russia and conclude a peace treaty.
(NHK)
Feb 06
Japan's Finance Minister Taro Aso has reluctantly apologised for saying childless people are to blame for the country's rising social security costs and its aging and declining population.
(smh.com.au)
Feb 06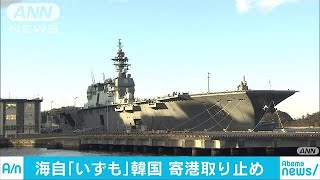 Japan's Defense Ministry has canceled a port call of a Self-Defense Forces vessel in Busan, South Korea, amid soured relations.
(NHK)
---