Central Japan Railway Co. has said that its N700S bullet train model will go into service on the Tokaido Shinkansen in early July 2020, just before the start of the Tokyo Summer Olympics and Paralympics.
The railway operator plans to introduce a total of 40 N700S trains over three years to fiscal 2022, which ends in March 2023, with total investment estimated at ¥240 billion, according to the firm's announcement on Friday. Each train will have 16 cars.
The new model, which is now undergoing test runs, is equipped with a lithium-ion battery system enabling it to travel a certain distance in case of power outages, the first such feature for a shinkansen. Power outlets for passengers will be available at every seat, and the model has more security cameras than the trains now in service.
JR東海は開発を進めてきた東海道新幹線の新型車両について、来年の東京オリンピック・パラリンピックの開催前に営業運転を始めると発表しました。
Apr 18
Can the country welcome 60 million visitors a year without losing its culture -- and its mind?
(Nikkei)
Apr 18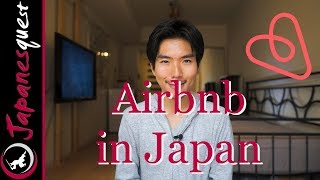 Last year, the government passed a law covering minpaku, which is when people rent out space on their properties to travelers (a la Airbnb). The law is part of an effort to regulate accommodations amid a tourism boom ahead of the 2020 Olympics.
(Japan Times)
Apr 18
Tourists in Kyoto have been warned of aggressive monkeys after a series of monkey attacks at popular spots.
(Kyodo)
Apr 17
Japan's Hoshino Resorts will open a luxury hotel in Okinawa next year based on the ancient fortresses that dotted the subtropical islands.
(Nikkei)
Apr 09
The bridge connecting Kansai International Airport, on an artificial island in Osaka Bay, with the mainland, was fully reopened Monday with all six inbound and outbound lanes functional following months of repairs after it was hit by a tanker ship during a typhoon in September 2018.
(Japan Today)
Apr 07
In Japan, there is no food more beloved than ramen, and there's no town more ramen crazy than Kyoto's Ichijoji neighborhood. It's considered the most competitive ramen area in the country, a place where famous national chains are born -- and hopes and dreams soar and crumble in the ramen industry. Ichijoji is well known in Japan but virtually unknown outside the country so -- WELCOME to KYOTO!
(ONLY in JAPAN)
Apr 07
Security cameras have been installed on street lights along Tokyo's high-end shopping boulevard, Omotesando-dori, situated in Shibuya Ward, due to an increase in pick-pocketing and camera voyeurism.
(Japan Today)
Apr 07
Passengers on an exclusive cherry-blossom tour have ridden buses through a no-entry zone near the site of the 2011 Fukushima nuclear disaster.
(NHK)
Apr 07
Japanese chefs and their restaurants continued to dominate at the seventh Asia's 50 Best Restaurants awards. But once again they fell short when it came to the ultimate prize, the number one position on the list.
(Japan Times)
Apr 05
Kyoto officials have issued warnings to tourists after a series of monkey attacks on visitors at popular sites.
(NHK)
---