Central Japan Railway Co. has said that its N700S bullet train model will go into service on the Tokaido Shinkansen in early July 2020, just before the start of the Tokyo Summer Olympics and Paralympics.
The railway operator plans to introduce a total of 40 N700S trains over three years to fiscal 2022, which ends in March 2023, with total investment estimated at ¥240 billion, according to the firm's announcement on Friday. Each train will have 16 cars.
The new model, which is now undergoing test runs, is equipped with a lithium-ion battery system enabling it to travel a certain distance in case of power outages, the first such feature for a shinkansen. Power outlets for passengers will be available at every seat, and the model has more security cameras than the trains now in service.
JR東海は開発を進めてきた東海道新幹線の新型車両について、来年の東京オリンピック・パラリンピックの開催前に営業運転を始めると発表しました。
Aug 12
The nation entered the dog days of summer Tuesday as temperatures climbed above 40 degrees Celsius in some areas, prompting authorities to issue a heatstroke warning and encourage the removal of face masks in certain situations.
(Japan Times)
Aug 12
The hottest day ever in Japan was 2018 in Kumagaya, Saitama! 41.4℃ or 106.5℉
(ONLY in JAPAN)
Aug 11
Narita Airport, one of the main travel hubs for the Tokyo area, has already begun to make changes to keep travelers and workers safe in the coronavirus era.
(Nikkei)
Aug 11
The number of people using public transport in Japan is much lower than normal for the time of year due to a surge in coronavirus infections. The Bon holiday period normally sees many visiting their hometown.
(NHK)
Aug 11
Japanese cuisine has a long history stretching back thousands of years. In the city of Kanazawa on the Sea of Japan side, there's a restaurant serving recipes from the Edo period which were presented to Daimyo in banquets.
(ONLY in JAPAN)
Aug 10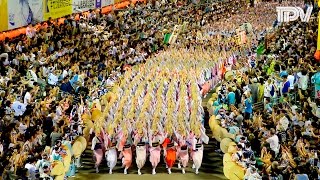 People in the western Japanese city of Tokushima are decorating shopping streets with lanterns to brighten up the mood as a major summer festival was canceled due to the coronavirus.
(NHK)
Aug 10
In a town with a dying population, we find hundreds of scarecrows, zero children, and a voice that I hope I never forget.
(Tokyo Lens)
Aug 09
Many Japanese will be taking their summer holiday over the weekend amid the COVID-19 pandemic.
(CNA)
Aug 08
Temperatures rose above 35 degrees Celsius in central Tokyo for the first time this summer as a sweltering heat wave continues in Japan.
(NHK)
Aug 08
Mid-August is a traditional time for many Japanese to leave the densely populated cities and travel to meet family in rural areas. Many fear that in the absence of firmer government advice, those travelers may be bringing an unseen passenger -- the coronavirus.
(Bloomberg)
---