Japan recorded its biggest trade deficit in almost five years in January, extending its run of red ink to a fourth month as exports to China tumbled.
Figures released by Japan's Finance Ministry on Wednesday show the deficit for the month was 1.4 trillion yen, about 12.7 billion dollars.
Exports to all markets were down 8.4 percent from a year earlier in yen terms, largely due to a decline in sales of ships and semiconductor-making machines.
Imports declined by 0.6 percent, the result of lower crude oil prices.
Exports to China fell by 17.4 percent. Ministry officials say that could be due to China's slowing economy. They say the Lunar New Year holidays may also have dented demand.
On the other hand, Japan's surplus with the US grew for the first time in seven months, climbing 5.1 percent from a year earlier. US-bound auto exports rose by 13 percent.
輸出が減少した影響で、4年10カ月ぶりの大幅な赤字となりました。 財務省が発表した今年1月の貿易収支は輸入額が6兆9895億円とおおむね横ばいで推移する一方で、輸出額は2年ぶりの低さとなる5兆5742億円に減少し、差し引きで1兆4152億円の赤字になりました。
Apr 08
The Tokyo Metropolitan Government has begun moving people who have tested positive for the new coronavirus but have only mild or no symptoms to a hotel.
(NHK)
Apr 07
A state of emergency is set to be declared in Tokyo, Kanagawa, Chiba, Saitama, Osaka, Hyogo and Fukuoka prefectures -- areas most heavily hit by the spread of the coronavirus. So how will life change for residents?
(Japan Today)
Apr 06
Japan will earmark 1 trillion yen ($9.2 billion) for a reserve fund to fight the new coronavirus pandemic, according to a draft of an emergency economic package being compiled by the government.
(Kyodo)
Apr 04
Japan's Prime Minister Abe Shinzo and the main governing Liberal Democratic Party have agreed to give roughly 2,800 dollars to households whose income has fallen to a certain level due to the coronavirus outbreak.
(NHK)
Apr 02
Tokyo's Shinjuku Ward officials say the coronavirus infection is spreading in Kabukicho and other entertainment and amusement districts in the ward.
(NHK)
Apr 02
The Tokyo Metropolitan Government has put into full force an ordinance that virtually bans indoor smoking at restaurants with employees.
(NHK)
Apr 01
Tokyo Metropolitan Police have arrested a second man over the alleged rape of an intoxicated woman inside a vehicle in Shinjuku Ward two years ago, reports TV Asahi (Mar. 30).
(tokyoreporter.com)
Mar 31
Police in Soka, Saitama Prefecture, have arrested a 46-year-old woman on suspicion of arson and attempted murder after she set fire to her house in order to kill her 16-year-old son.
(Japan Today)
Mar 31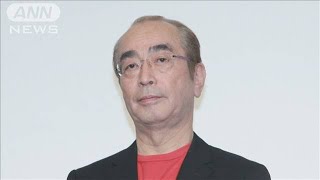 Veteran Japanese comedian Shimura Ken passed away on Sunday night at a hospital in Tokyo. The 70-year-old comedy icon was confirmed to have been infected with coronavirus.
(NHK)
Mar 30
The Tokyo Olympics and Paralympics organizing committee will likely support the idea of delaying the Games to July of next year.
(NHK)
---