Power outages disrupted train services between Tokyo and Chiba Prefecture for more than four hours on Monday morning, affecting about 280,000 commuters.
The JR Chuo and Sobu lines suspended operations after blackouts occurred around 5 AM at four stations.
Services on several other lines were also disrupted.
East Japan Railway Company suspects the power failures were caused by electrical cables that caught fire after renovation work on a bridge near Suidobashi and Iidabashi Stations.
25日朝、東京の中心を走るJR中央線と総武線が4時間にわたって止まった。通勤ラッシュの時間帯ということもあり、サラリーマンや受験生など約28万人に影響が出た。 月曜日の朝、千葉と東京を結ぶJR中央・総武線が約4時間にわたって止まった。
May 22
Tokyo DisneySea has begun its largest expansion project ever.
(NHK)
May 21
The Cultural Affairs Agency on Monday announced 16 additions to its Japan Heritage list of tangible and intangible cultural properties that have been preserved based on unique regional histories and traditions, including narratives.
(Japan Times)
May 21
A special six-car Mickey Mouse-themed shinkansen bullet train has begun serving southwestern Japan's Kyushu region, with images of the beloved character splashed across its yellow livery and interiors.
(Kyodo)
May 21
ith tatami mats, noren curtains and a zen garden, this is one of the most stunning and affordable ways to travel in Japan.
(soranews24.com)
May 20
Japanese authorities raised the volcanic alert level for Mt Hakone on Sunday and warned people not to approach the crater, as seismic activity has been increasing in the popular hot-spring resort area near Tokyo.
(Japan Today)
May 19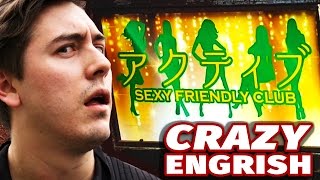 Imagine you are a Chinese tourist visiting Japan for the first time. Your travels take you to Osaka and the 40-story Umeda Sky Building, with its fine views of the city. After awhile, you look for the exit and are confronted with the following sign in Chinese: "Ni tui chu." ("You get out of here.")
(Nikkei)
May 18
Mipig Cafe, in Tokyo's trendy central Meguro neighbourhood, is the newest addition to Japan's ever-growing list of animal-themed cafes that includes cats, owls and hedgehogs.
(euronews.com)
May 17
A major red light district in Osaka will be closed during the Group of 20 summit in late June, the first such decision in 30 years, the local restaurant association said Thursday.
(Japan Today)
May 15
A UNESCO advisory panel has recommended adding two ancient tumulus clusters in western Japan, including the country's largest keyhole-shaped mound named after an emperor, to the World Cultural Heritage list, a Japanese government official said Tuesday.
(Kyodo)
May 14
Tokyo's busy Shibuya district has decided to ban drinking alcohol on some streets during the Halloween season, officials said Monday.
(Japan Today)
---