Three areas in Japan have announced that they will bid to host newly legalized casino resorts, after a law was passed to make this possible.
The city and prefecture of Osaka along with the prefectures of Wakayama and Nagasaki are hoping to be at the front of this casino revolution, whilst a number of other local governments are considering placing their hats in the ring too.
A forward-thinking approach to gambling
Until July 2018, gambling in Japan was an outlawed activity. Although exceptions were made for sports betting and some lotteries, the casino industry was essentially a none starter, but all that looks set to change.
Following last year's landmark decision to legalize casino gambling in the country, three areas have already put themselves forwards as would-be hosts for this newly legalized sector: the city and prefecture of Osaka, along with nearby Wakayama and Nagasaki.
Although some reservations remain with regards to the potential impact of a homegrown casino industry, many of the country's prefectures and major cities are seriously considering following in their footsteps, with a further six revealing that they're in the midst of ongoing discussions.
In a survey conducted by Kyodo News and covered here, nine of the 67 prefectures and major cities quizzed stated that they were either going to make applications, or seriously considering doing so - a fair number considering the revolutionary nature of these plans.
Osaka, Wakayama, and Nagasaki are the first to openly declare such intentions, but Nagoya is not far behind them, and has stated that it is currently looking for a suitable location.
Aiming to be operational by the 2020s
There are 47 prefectures and 20 major cities that are eligible to apply as hosts for the 'integrated resorts' planned by the government, which will include casinos, hotels, and conference rooms. The aim is to have these fully operational by the mid-2020s, with three initial locations on the cards.
Osaka, Wakayama, and Nagasaki have each stated their intentions to bid for these potentially lucrative contracts, stating that they believe the facilities will create numerous jobs and catalyze many positive economic benefits.
All three of these governments have already selected candidate sites, yet it seems they may soon have another competitor joining them in the ring: Nagoya, which has been open about its ongoing discussions on the subject.
Five further local governments – Tokyo, Hokkaido, Ibaraki, Chiba, and Yokohama - have also stated that they are considering the possibility of bidding, although their deliberations have not yet advanced beyond the research stage.
Given the ever-growing popularity of the gambling industry, it's unsurprising that so many potential candidates are emerging. With both the land-based and online casino sectors going from strength to strength, the market is flooded with providers, who are supported by the plentiful supply of consumers that are out there.
Indeed, those looking to play only have to visit a directory site like Bonus Source to understand the competitive nature of the market, with dozens of different casinos to try and promotional offers galore.
With the industry thriving all across the world, and an ever-increasing number of consumers to win over, it's practically a given that the bidding process will be fiercely contested, and that the number of entrants is only set to rise.
May 26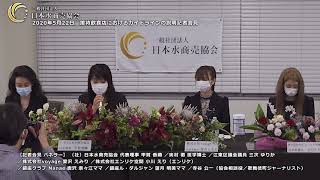 An association comprised of hostess clubs has issued guidelines for how clubs will operate once they reopen due to the lifting of the state of emergency caused by the novel coronavirus pandemic.
(tokyoreporter.com)
May 26
Japanese consumers are spending more on masks, cleaning products and personal sanitizers while sales of makeup and motion sickness medicine take a major hit.
(Nikkei)
May 26
A pair of melons grown in the Hokkaido city of Yubari sold for ¥120,000 ($1,100) in the season's first auction on Monday, 2.4 percent of the price at last year's auction.
(Japan Times)
May 26
COVID-19 has decimated many nations around the globe, and we've seen industries crumble under the impact of this deadly virus.
(newsonjapan.com)
May 25
Among the types of businesses that were requested to shut their doors due to the high risk of cluster infections of the coronavirus were pachinko parlors. At a press conference on May 13, however, the Tokyo Medical Association backtracked on its earlier opinions, posting a retraction and apology.
(Japan Today)
May 25
The coronavirus pandemic is yanking corporate Japan into the 21st century, forcing businesses to embrace digital signatures and boosting the shares of Bengo4.com Inc., one of the few local providers of the service.
(Japan Times)
May 24
Major department stores ramped up operations Saturday following a six-week suspension for the coronavirus pandemic.
(Japan Times)
May 23
Core consumer prices fell from a year earlier in April, recording the first decline in 40 months, government data showed Friday.
(Japan Times)
May 23
Japan has a little bit of a mixed history with gambling.
(newsonjapan.com)
May 22
U.S. authorities on Wednesday arrested a former U.S. Army Special Forces soldier and another man in Massachusetts wanted by Japan on charges that they enabled the escape of former Nissan Motor Co boss Carlos Ghosn out of the country.
(Japan Times)
---