Three areas in Japan have announced that they will bid to host newly legalized casino resorts, after a law was passed to make this possible.
The city and prefecture of Osaka along with the prefectures of Wakayama and Nagasaki are hoping to be at the front of this casino revolution, whilst a number of other local governments are considering placing their hats in the ring too.
A forward-thinking approach to gambling
Until July 2018, gambling in Japan was an outlawed activity. Although exceptions were made for sports betting and some lotteries, the casino industry was essentially a none starter, but all that looks set to change.
Following last year's landmark decision to legalize casino gambling in the country, three areas have already put themselves forwards as would-be hosts for this newly legalized sector: the city and prefecture of Osaka, along with nearby Wakayama and Nagasaki.
Although some reservations remain with regards to the potential impact of a homegrown casino industry, many of the country's prefectures and major cities are seriously considering following in their footsteps, with a further six revealing that they're in the midst of ongoing discussions.
In a survey conducted by Kyodo News and covered here, nine of the 67 prefectures and major cities quizzed stated that they were either going to make applications, or seriously considering doing so - a fair number considering the revolutionary nature of these plans.
Osaka, Wakayama, and Nagasaki are the first to openly declare such intentions, but Nagoya is not far behind them, and has stated that it is currently looking for a suitable location.
Aiming to be operational by the 2020s
There are 47 prefectures and 20 major cities that are eligible to apply as hosts for the 'integrated resorts' planned by the government, which will include casinos, hotels, and conference rooms. The aim is to have these fully operational by the mid-2020s, with three initial locations on the cards.
Osaka, Wakayama, and Nagasaki have each stated their intentions to bid for these potentially lucrative contracts, stating that they believe the facilities will create numerous jobs and catalyze many positive economic benefits.
All three of these governments have already selected candidate sites, yet it seems they may soon have another competitor joining them in the ring: Nagoya, which has been open about its ongoing discussions on the subject.
Five further local governments – Tokyo, Hokkaido, Ibaraki, Chiba, and Yokohama - have also stated that they are considering the possibility of bidding, although their deliberations have not yet advanced beyond the research stage.
Given the ever-growing popularity of the gambling industry, it's unsurprising that so many potential candidates are emerging. With both the land-based and online casino sectors going from strength to strength, the market is flooded with providers, who are supported by the plentiful supply of consumers that are out there.
Indeed, those looking to play only have to visit a directory site like Bonus Source to understand the competitive nature of the market, with dozens of different casinos to try and promotional offers galore.
With the industry thriving all across the world, and an ever-increasing number of consumers to win over, it's practically a given that the bidding process will be fiercely contested, and that the number of entrants is only set to rise.
Sep 19
The key inflation gauge went negative again last month, driven down by government discounts meant to boost consumer spending and help the pandemic-hit travel industry.
(Japan Times)
Sep 19
The former chairman of Japan Life Co, a now-bankrupt company, was arrested Friday along with 13 others on suspicion of running a "rental owner" investment scam involving clothing, jewelry and other goods it claimed had health benefits, police said.
(Japan Today)
Sep 18
Japanese Prime Minister Yoshihide Suga hit the ground running on day one, meeting with ministers in charge of top policy goals from cutting red tape and digitizing the government to combating the new coronavirus.
(Nikkei)
Sep 18
Policymakers at the Bank of Japan have decided to keep their current monetary-easing policy unchanged.
(NHK)
Sep 18
Developers have released the details of a major construction project that's underway in central Tokyo.
(NHK)
Sep 17
Two of Japan's largest rail operators now expect to report their largest full-year net losses since their 1987 privatization, as the coronavirus pandemic brings a deep and potentially long-lasting slump in passenger traffic.
(Nikkei)
Sep 16
Fraudulent e-money withdrawals in Japan have expanded to five other service operators in addition to NTT Docomo Inc, internal affairs minister Sanae Takaichi said Tuesday.
(Japan Today)
Sep 16
A former aide to Carlos Ghosn has fronted a Japanese court over allegations of financial misconduct related to the under-reporting of pay promised to the ex-Nissan chief.
(FRANCE 24 English)
Sep 16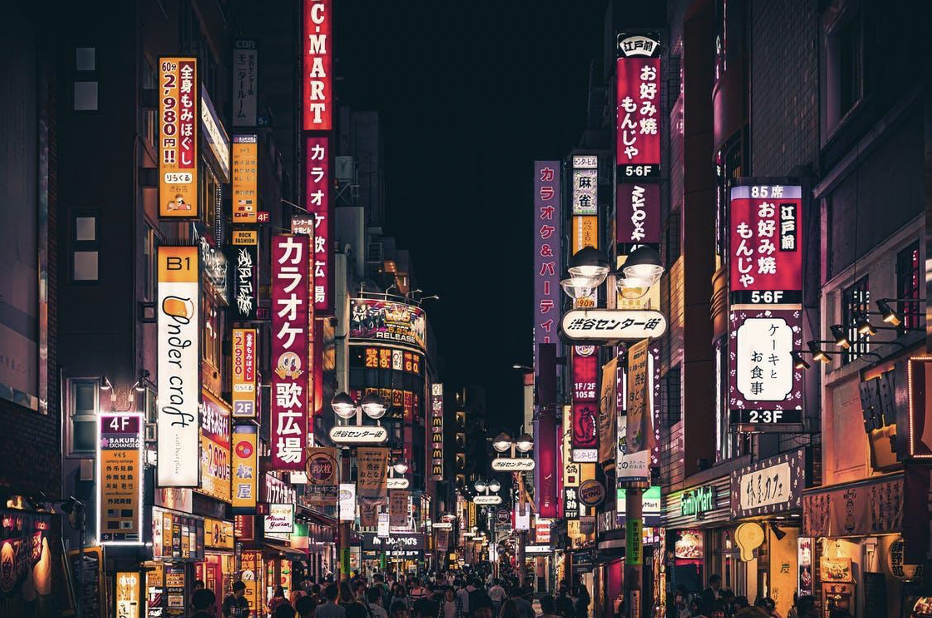 Gambling and casinos in Japan have not been legal for all that long. When looking at the history of casinos, it is easy to say that the future should be brighter than the past.
(newsonjapan.com)
Sep 11
Amazon.com Inc's Japan unit has pledged to return around 2 billion yen ($18.8 million) to around 1,400 suppliers after having them shoulder part of the costs to cover discounts the online retailer applied on goods, the antitrust watchdog said Thursday.
(Japan Today)
---