Three areas in Japan have announced that they will bid to host newly legalized casino resorts, after a law was passed to make this possible.
The city and prefecture of Osaka along with the prefectures of Wakayama and Nagasaki are hoping to be at the front of this casino revolution, whilst a number of other local governments are considering placing their hats in the ring too.
A forward-thinking approach to gambling
Until July 2018, gambling in Japan was an outlawed activity. Although exceptions were made for sports betting and some lotteries, the casino industry was essentially a none starter, but all that looks set to change.
Following last year's landmark decision to legalize casino gambling in the country, three areas have already put themselves forwards as would-be hosts for this newly legalized sector: the city and prefecture of Osaka, along with nearby Wakayama and Nagasaki.
Although some reservations remain with regards to the potential impact of a homegrown casino industry, many of the country's prefectures and major cities are seriously considering following in their footsteps, with a further six revealing that they're in the midst of ongoing discussions.
In a survey conducted by Kyodo News and covered here, nine of the 67 prefectures and major cities quizzed stated that they were either going to make applications, or seriously considering doing so - a fair number considering the revolutionary nature of these plans.
Osaka, Wakayama, and Nagasaki are the first to openly declare such intentions, but Nagoya is not far behind them, and has stated that it is currently looking for a suitable location.
Aiming to be operational by the 2020s
There are 47 prefectures and 20 major cities that are eligible to apply as hosts for the 'integrated resorts' planned by the government, which will include casinos, hotels, and conference rooms. The aim is to have these fully operational by the mid-2020s, with three initial locations on the cards.
Osaka, Wakayama, and Nagasaki have each stated their intentions to bid for these potentially lucrative contracts, stating that they believe the facilities will create numerous jobs and catalyze many positive economic benefits.
All three of these governments have already selected candidate sites, yet it seems they may soon have another competitor joining them in the ring: Nagoya, which has been open about its ongoing discussions on the subject.
Five further local governments – Tokyo, Hokkaido, Ibaraki, Chiba, and Yokohama - have also stated that they are considering the possibility of bidding, although their deliberations have not yet advanced beyond the research stage.
Given the ever-growing popularity of the gambling industry, it's unsurprising that so many potential candidates are emerging. With both the land-based and online casino sectors going from strength to strength, the market is flooded with providers, who are supported by the plentiful supply of consumers that are out there.
Indeed, those looking to play only have to visit a directory site like Bonus Source to understand the competitive nature of the market, with dozens of different casinos to try and promotional offers galore.
With the industry thriving all across the world, and an ever-increasing number of consumers to win over, it's practically a given that the bidding process will be fiercely contested, and that the number of entrants is only set to rise.
Dec 11
The government said Tuesday it hopes to double the country's output of wagyu beef, known for its tenderness and marbled fat, to 300,000 tons by fiscal 2035 amid rising overseas demand.
(Japan Times)
Dec 11
Foreigners are descending upon the northern Japanese ski resort of Niseko in droves, lured by not only its renowned powder snow, but also land prices that remain remarkably affordable even after sharp rises in recent years.
(Nikkei)
Dec 10
The Liberal Democratic Party's tax panel is considering giving preferential tax treatment to mobile phone carriers and others to help spread fifth-generation, or 5G, high-speed wireless communications services.
(Japan Times)
Dec 10
Restaurant operator Kirin City Co. will introduce a new service that allows customers to place orders and make payments using smartphones, according to parent Kirin Holdings Co.
(Japan Times)
Dec 09
When the infamous Elon Musk of electric-car company Tesla praises your business strategy, you may be on the wrong side of an issue.
(Nikkei)
Dec 07
Japanese households cut their spending for the first time in almost a year in October as a sales tax hike prompted consumers to rein in expenses and natural disasters disrupted business.
(Japan Today)
Dec 06
In a country where customer service is a point of pride, Amazon Japan is challenging the status quo by daring to leave packages at the door.
(Nikkei)
Dec 06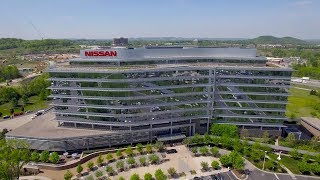 Nissan Motor Co. is making its U.S. factory and office employees take two days off without pay amid slumping sales.
(Japan Times)
Dec 06
Dentsu Inc said Thursday it has again received a warning from labor authorities over its illegal overtime practices.
(Japan Today)
Dec 03
Kyoto is one of Japan's best-known tourist destinations and offers a number of choices for luxury accommodations.
(Nikkei)
---