Japan will redesign its banknotes to incorporate the latest anti-forgery techniques. Finance Minister Taro Aso announced the makeover on Tuesday. The design changes will be the first since 2004.
The new 10,000-yen note will feature Eiichi Shibusawa, a famed industrialist in modern Japan. He is known as the "father of Japanese capitalism." The reverse side will feature the Tokyo train station building.
The 5,000-yen note will carry an image of Umeko Tsuda, a pioneer in women's education in Japan. She is the founder of Tsuda University in Tokyo.
The 1,000-yen note will feature bacteriologist Shibasaburo Kitasato. He developed a treatment for tetanus.
The reverse side will feature Japanese ukiyoe master Katsushika Hokusai's work, "In the Well of the Great Wave off Kanagawa." It's one of the most famous woodblock prints in the world.
The new banknotes are expected to enter circulation around 2024, featuring holograms and other cutting-edge techniques to prevent counterfeiting.
The 500-yen coin will also be redesigned around 2021.
The finance minister said banknote designs have been changed once every 20 years or so to prevent counterfeiting. He said the changes were announced now as it takes about five years to prepare the new bills.
Aso also said the three people featured on the new notes each made enormous contributions on issues that remain relevant today and are appropriate for the upcoming new Reiwa era.
財務省は1万円札などの紙幣のデザインを刷新すると発表しました。 新しい1万円札のデザインは、日本で最も古い銀行である第一国立銀行や東京証券取引所を設立し、「資本主義の父」と呼ばれる渋沢栄一になります。
Jul 17
Over two weeks of cloudy and rainy days in Tokyo and nearby areas has resulted in higher vegetable prices and sluggish sales of summer clothing.
(Japan Times)
Jul 17
U.S. investment firm Blackstone Group will spend over 100 billion yen ($926 million) to buy distribution centers in Japan, seeing room for growth in the country's relatively small e-commerce market, Nikkei has learned.
(Nikkei)
Jul 15
Japan's 100-yen shops are stepping up store openings as they continue to gain ground among thrifty consumers, with supermarkets and drugstores seeking them out as tenants to draw customers, shifting the dynamic in the nation's retail landscape.
(Nikkei)
Jul 13
Japanese cryptocurrency exchange operator Bitpoint has lost 3.5 billion yen ($32 million) in a hacking attack, parent company Remixpoint announced on Friday.
(Nikkei)
Jul 12
Japan's national mint has begun making the first coins featuring the new era name Reiwa.
(NHK)
Jul 12
Seoul has pointed to its interceptions of illegally exported sensitive materials to discredit Japan's claim that South Korea lacks a proper monitoring regime, prompting an immediate rebuttal from Tokyo, as bilateral relations appear to plumb another low.
(Nikkei)
Jul 10
South Korea has criticized Japan at a meeting of the World Trade Organization over Tokyo's tighter export requirements for some high-tech materials.
(NHK)
Jul 10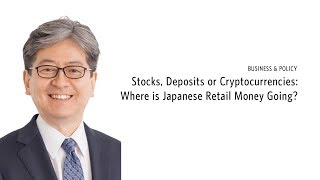 Japan's three biggest online brokerages are in a race to lower trading fees, opting to eliminate minimum charges levied on U.S. stock trades.
(Nikkei)
Jul 09
Budget restaurant chains in Japan that are struggling with sluggish sales are wondering: Where are all the "wandering salarymen"?
(Nikkei)
Jul 09
When it comes to Search Engine Optimization (SEO), link-building remains as one of the most powerful tools every brand should capitalize on. However, gaining the best link-building experience is no overnight success. Tactics that deliver long-term results are always contingent on having a well-crafted, step-by-step plan that is both concrete and measurable.
(newsonjapan.com)
---