Japanese convenience store operator FamilyMart will recruit franchisees to test shorter hours as the industry grapples with a labor crunch that has made it harder to maintain the traditional round-the-clock model, Nikkei has learned.
The company, a subsidiary of FamilyMart Uny Holdings, will as early as June try having stores close late at night on Sundays in some areas, including parts of Tokyo and Nagasaki Prefecture. It will test other reduced schedules in southern Akita Prefecture and elsewhere in Tokyo, among other locations. Several dozen of the 270 or so franchise stores in the selected regions are expected to agree to participate.
The trials are slated to last three to six months. FamilyMart will try out three possible schedules, including 5 a.m. to 1 a.m. and 7 a.m. to 11 p.m. Depending on the results, it will consider allowing shorter hours in certain regions or on particular days on a long-term basis.
While a few FamilyMart locations around the country have already tested reduced hours, broader trials in specific areas will provide a clearer picture of the impact on store sales and profits, as well as help the company rework its distribution networks. FamilyMart will also examine the impact on its own profits.
The experiment is a response to an extremely tight labor market that has made it difficult for convenience store franchise owners to recruit sufficient full- or part-time staff.
FamilyMart plans to boost support for franchisees in other ways. Its monthly payments of 100,000 yen ($897) to stores that maintain 24-hour operation will increase each fiscal year to match rises in the minimum wage. The company will double investment in existing stores to 110 billion yen for the fiscal year ending February 2020 in order to add labor-saving equipment, such as self-checkout registers.
24時間営業を巡り、ファミリーマートも短縮営業の実験を行います。 ファミリーマートは、東京都や秋田県、長崎県などの270店舗を対象に地域や曜日を限定して実験的に営業時間を短縮します。
Jul 17
Over two weeks of cloudy and rainy days in Tokyo and nearby areas has resulted in higher vegetable prices and sluggish sales of summer clothing.
(Japan Times)
Jul 17
U.S. investment firm Blackstone Group will spend over 100 billion yen ($926 million) to buy distribution centers in Japan, seeing room for growth in the country's relatively small e-commerce market, Nikkei has learned.
(Nikkei)
Jul 15
Japan's 100-yen shops are stepping up store openings as they continue to gain ground among thrifty consumers, with supermarkets and drugstores seeking them out as tenants to draw customers, shifting the dynamic in the nation's retail landscape.
(Nikkei)
Jul 13
Japanese cryptocurrency exchange operator Bitpoint has lost 3.5 billion yen ($32 million) in a hacking attack, parent company Remixpoint announced on Friday.
(Nikkei)
Jul 12
Japan's national mint has begun making the first coins featuring the new era name Reiwa.
(NHK)
Jul 12
Seoul has pointed to its interceptions of illegally exported sensitive materials to discredit Japan's claim that South Korea lacks a proper monitoring regime, prompting an immediate rebuttal from Tokyo, as bilateral relations appear to plumb another low.
(Nikkei)
Jul 10
South Korea has criticized Japan at a meeting of the World Trade Organization over Tokyo's tighter export requirements for some high-tech materials.
(NHK)
Jul 10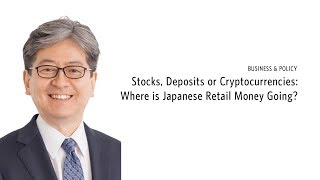 Japan's three biggest online brokerages are in a race to lower trading fees, opting to eliminate minimum charges levied on U.S. stock trades.
(Nikkei)
Jul 09
Budget restaurant chains in Japan that are struggling with sluggish sales are wondering: Where are all the "wandering salarymen"?
(Nikkei)
Jul 09
When it comes to Search Engine Optimization (SEO), link-building remains as one of the most powerful tools every brand should capitalize on. However, gaining the best link-building experience is no overnight success. Tactics that deliver long-term results are always contingent on having a well-crafted, step-by-step plan that is both concrete and measurable.
(newsonjapan.com)
---