Japan's Olympic minister resigned Wednesday after making remarks deemed offensive to the people affected by the 2011 earthquake and tsunami, a gaffe that had questioned his credentials.
Yoshitaka Sakurada said he submitted his resignation to Prime Minister Shinzo Abe. He said he made comments that hurt the feelings those in the disaster-hit areas, and just retracting them would not be enough.
Sakurada, at a party earlier Wednesday for Hinako Takahashi — a ruling lawmaker from Iwate, one of the prefectures severely hit by the disaster — said Takahashi is more important than reconstruction.
Sakurada was in charge of the 2020 Games, whose main theme is to promote reconstruction of the disaster-struck region.
Abe was quick in his damage control. Soon after accepting Sakurada's resignation, he apologized for the minister's remark to the people in the disaster-hit region, reassuring them that his government has an unshakable policy to do the utmost for reconstruction while staying close to the feelings of the people affected.
"As prime minister, I offer an apology to everyone in the disaster-hit areas," Abe said. "I have a responsibility for having appointed him."
Former Olympic minister Shunichi Suzuki is expected to return to the post to replace Sakrada, Japanese media reports said.
Sakurada joined Abe's cabinet as part of its reshuffle last year, quickly making a reputation as a gaffe-prone minister.
Sakurada, who also doubled as cybersecurity strategy chief, said in November that he does not use a computer. In February, he was forced to apologize after expressing disappointment over swimming gold medal hopeful Rikako Ikee's disclosure of her leukemia diagnosis. Sakurada was also scolded for being late and holding up a parliamentary session.
桜田オリンピック・パラリンピック担当大臣が「復興以上に大事な議員」などと発言して辞任しました。 桜田大臣は10日夜、都内で開かれた自民党の高橋比奈子衆議院議員のパーティーであいさつして「復興以上に大事なのが高橋さん」と発言しました。
May 25
U.S. President Donald Trump is set to start a four-day state visit to Japan on Saturday, a historic event that will make him the first foreign leader to meet with new Emperor Naruhito.
(Kyodo)
May 25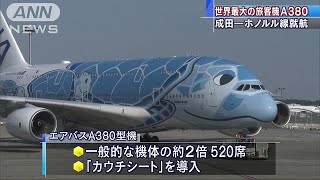 All Nippon Airways debuted flights of a double-decker Airbus A380 from Narita Airport north of Tokyo, bound for Hawaii on Friday.
(NHK)
May 24
The government will no longer use the term "lifelong singles" as a label for people who have not married by age 50, deeming the term inaccurate as Japanese are increasingly tying the knot later in life, officials said Thursday.
(Japan Today)
May 24
Many parts of Japan saw the mercury top 30 degrees Celsius on Thursday. Weather officials are warning of unseasonal high temperatures over the weekend.
(NHK)
May 24
Police in Japan are stepping up security for an upcoming visit by US President Donald Trump.
(NHK)
May 24
Japan's new supercomputer Fugaku is set to begin operations around 2021 with the country aiming to regain the title of building the world's fastest computer, replacing its current supercomputer K, government-backed research institute Riken said Thursday.
(Japan Times)
May 23
Kyoto Prefectural Police have arrested a 23-year-old male Australian national who is suspected of scrawling graffiti in dozens of locations in Kyoto City, reports Fuji News Network (May 22).
(tokyoreporter.com)
May 23
The International Olympic Committee says boxing is set to maintain its place in the 2020 Tokyo Games, but that the sport's international association should be excluded from organizing the events due to a number of problems.
(NHK)
May 22
Foreign Minister Taro Kono said Tuesday he plans to ask overseas media outlets to write Japanese names with the family name first, as is customary in the Japanese language.
(Kyodo)
May 22
Tokyo DisneySea has begun its largest expansion project ever.
(NHK)
---