Described as the Phil Taylor of women's darts, Japan's Mikuru Suzuki already has plans to dominate the sport after becoming the first Asian player to capture a world title.
The deadeye 37-year-old -- known as "The Miracle" in a play on her first name -- is slowly getting used to her new celebrity following a shock victory at the BDO world championship in January.
"It really didn't sink in until I got back to Japan," Suzuki told AFP in an interview.
"There were fans waiting for me at the airport holding a banner. That's when it first hit me, the scale of what I had achieved -- it was a dream come true," she added. "Being called world champion is special but I don't want to stop at one world title, I want to win many more."
Suzuki did not drop a set on her way to the title in a blur of tungsten trickery that darts legend Taylor would have been proud of.
Her 3-0 blowout of Englishwoman Lorraine Winstanley in the final, which included a 148 checkout and back-to-back 180s, capped a magical week at Lakeside for Japan's darts sensation.
A late bloomer in a game once associated with beer bellies and smoky pubs, Suzuki began playing darts at 26 and admits she didn't always pack such a punch.
"At first I sucked at it," grinned the bubbly Shikoku native, who worked in a department store selling clothes and cosmetics before her unorthodox career switch. "But that's what got me hooked -- I was determined to make the darts fly straight. Though I never thought I would turn pro."
Jun 18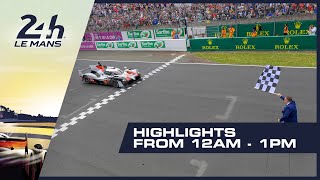 Toyota drivers Kazuki Nakajima, Fernando Alonso and Sebastian Buemi claimed their second consecutive 24 Hours of Le Mans victory Sunday, but only after some bad luck scuttled their sister car's hopes of a win.
(Kyodo)
Jun 15
A law to prohibit ticket scalping for concerts and sports events came into force Friday ahead of the 2020 Tokyo Olympics and Paralympics.
(Japan Today)
Jun 13
Organizers have marked 100 days to go before the opening of the Rugby World Cup by saying the challenges of staging the sport's showpiece event in a non-traditional rugby nation have largely been overcome, most particularly with ticket sales.
(Japan Today)
Jun 12
Cannabis has been legalized in some parts of the world. But the chief executive of next year's Tokyo Olympics has reminded potential visitors to the games that the substance is against the law in Japan.
(Japan Today)
Jun 07
Japanese sprinter Abdul Hakim Sani Brown clocked 9.96 seconds with wind assistance of 2.4 meters in the men's 100-meter semifinal at the NCAA championships in Texas.
(NHK)
Jun 05
Professional shogi player Yoshiharu Habu earned his 1,434th win at a tournament in Tokyo on Tuesday, setting a record for victories in the traditional Japanese board game.
(Japan Today)
Jun 04
The FIFA Women's World Cup is just days away to kick off in France and the Japanese team will be ready to compete. There they'll make the final adjustments to their plans to lift the trophy for the second time in their history after conquering the world at Germany 2011.
(newsonjapan.com)
Jun 04
Home to companies such as Sony, which makes billions of dollars selling PlayStation consoles, as well as Nintendo, Sega, Capcom and Konami, Japan is famous for being a world leader in gaming. However, when it comes to competitive gaming - esports - the country has lagged behind.
(newsonjapan.com)
Jun 03
Your medal-worthy Olympic venue selfies will have to stay within the confines of your phone, say organizers of 2020 Olympics.
(soranews24.com)
Jun 03
Japan's run as a core team in rugby sevens' elite world tour came to an abrupt end on Sunday, when the team was relegated for next season.
(Kyodo)
---