Last year, the government passed a law covering minpaku, which is when people rent out space on their properties to travelers (a la Airbnb). The law is part of an effort to regulate accommodations amid a tourism boom ahead of the 2020 Olympics.
One issue for non-Japanese travelers, though, has been whether they must show ID such as a passports at check-in.
For hotels, which fall under the Hotel Business Law, the regulation has always been this: For any adult, Japanese or non-Japanese, who has an address in Japan, ID is not required. You just write your contact details in the guest registry. However, for guests who don't reside in this country, displaying ID (i.e., your passport) is required.
Seems straightforward so far, right? But as has been reported several times over more than 10 years of this column, the police (and occasionally the Ministry of Health, Labor and Welfare) have confused things.
Some hotels have been instructed that all "foreign guests" must show ID, specifically their passports. There have even been cases in which police have demanded hotels photocopy those passports and keep them on record for later inspection.
This is a deliberate misinterpretation of the law, however, and I say "deliberate" because it has been repeated despite official clarifications and corrections.
Nowhere does the law require that passports be photocopied. Moreover, in this age of identity theft, surrendering that information beyond mere inspection can be dangerous.
Since all "foreign guests" are not required to carry passports (that's why non-Japanese residents have residence cards instead), this has caused many a disruption in good customer service, as well as the threat of being turned away at check-in.
May 25
U.S. President Donald Trump is set to start a four-day state visit to Japan on Saturday, a historic event that will make him the first foreign leader to meet with new Emperor Naruhito.
(Kyodo)
May 25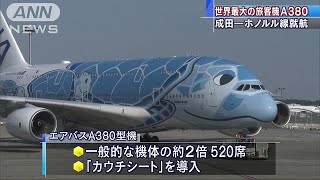 All Nippon Airways debuted flights of a double-decker Airbus A380 from Narita Airport north of Tokyo, bound for Hawaii on Friday.
(NHK)
May 25
A woman was killed and 16 other people injured Friday after a bus carrying Chinese tourists collided with multiple vehicles on an expressway in Shiga Prefecture, western Japan, local police said.
(Japan Today)
May 25
A male Canadian national employed at a day care facility in Kitakyushu City who was caught abusing a child on video has had his contract canceled by the facility, reports Fuji News Network (May 21).
(tokyoreporter.com)
May 24
The government will no longer use the term "lifelong singles" as a label for people who have not married by age 50, deeming the term inaccurate as Japanese are increasingly tying the knot later in life, officials said Thursday.
(Japan Today)
May 24
Many parts of Japan saw the mercury top 30 degrees Celsius on Thursday. Weather officials are warning of unseasonal high temperatures over the weekend.
(NHK)
May 24
Police in Japan are stepping up security for an upcoming visit by US President Donald Trump.
(NHK)
May 24
Japan's new supercomputer Fugaku is set to begin operations around 2021 with the country aiming to regain the title of building the world's fastest computer, replacing its current supercomputer K, government-backed research institute Riken said Thursday.
(Japan Times)
May 23
Kyoto Prefectural Police have arrested a 23-year-old male Australian national who is suspected of scrawling graffiti in dozens of locations in Kyoto City, reports Fuji News Network (May 22).
(tokyoreporter.com)
May 23
Carriers in Japan and Taiwan have become the first in Asia to say they will not sell Huawei Technologies' new smartphones in the wake of U.S. restrictions, with a South Korean peer saying it may follow suit.
(Nikkei)
---