Investment by Japanese companies in domestic startups has swelled by more than eight times over the past five years, topping the amount raised through initial public offerings in fiscal 2018, as big businesses scramble to tap fresh sources of innovation.
Venture capital funding jumped 50% to 345.7 billion yen ($3.09 billion) last fiscal year, well above the total of about 220 billion yen from IPOs, according to data compiled by mergers and acquisitions advisory firm Recof. The average raised per deal rose 6% to 334 million yen for a second straight year of growth.
The surge in recent years is linked to the rise of open innovation. Companies worried about getting left behind if they try handling development on their own are investing in startups as a way to more effectively tap their new technology.
This represents a sea change for Japanese startups. Fledgling companies had traditionally raised money mainly through IPOs, as financial institutions and established businesses were leery of risking money on unproven upstarts.
Startups in financial technology are among the beneficiaries. Mobile payment platform operator Origami said last September that it had secured 6.7 billion yen from investors including Toyota Motor arm Toyota Finance. Cloud-based accounting software provider Freee announced the previous month that it had raised a total of 6.5 billion yen from MUFG Bank, Line and others.
Jul 17
Over two weeks of cloudy and rainy days in Tokyo and nearby areas has resulted in higher vegetable prices and sluggish sales of summer clothing.
(Japan Times)
Jul 17
U.S. investment firm Blackstone Group will spend over 100 billion yen ($926 million) to buy distribution centers in Japan, seeing room for growth in the country's relatively small e-commerce market, Nikkei has learned.
(Nikkei)
Jul 15
Japan's 100-yen shops are stepping up store openings as they continue to gain ground among thrifty consumers, with supermarkets and drugstores seeking them out as tenants to draw customers, shifting the dynamic in the nation's retail landscape.
(Nikkei)
Jul 13
Japanese cryptocurrency exchange operator Bitpoint has lost 3.5 billion yen ($32 million) in a hacking attack, parent company Remixpoint announced on Friday.
(Nikkei)
Jul 12
Japan's national mint has begun making the first coins featuring the new era name Reiwa.
(NHK)
Jul 12
Seoul has pointed to its interceptions of illegally exported sensitive materials to discredit Japan's claim that South Korea lacks a proper monitoring regime, prompting an immediate rebuttal from Tokyo, as bilateral relations appear to plumb another low.
(Nikkei)
Jul 10
South Korea has criticized Japan at a meeting of the World Trade Organization over Tokyo's tighter export requirements for some high-tech materials.
(NHK)
Jul 10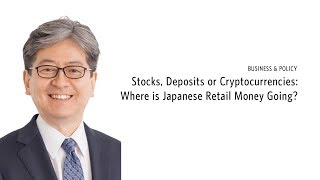 Japan's three biggest online brokerages are in a race to lower trading fees, opting to eliminate minimum charges levied on U.S. stock trades.
(Nikkei)
Jul 09
Budget restaurant chains in Japan that are struggling with sluggish sales are wondering: Where are all the "wandering salarymen"?
(Nikkei)
Jul 09
When it comes to Search Engine Optimization (SEO), link-building remains as one of the most powerful tools every brand should capitalize on. However, gaining the best link-building experience is no overnight success. Tactics that deliver long-term results are always contingent on having a well-crafted, step-by-step plan that is both concrete and measurable.
(newsonjapan.com)
---