More than one in 10 houses in Japan don't have anyone living in them, according to a recent survey released by the country's central government.
That means 8.46 million homes are sitting completely vacant right now, up 260,000 from the previous survey just five years ago.
These empty houses are either intended for rental or sale in the future, or they've simply been abandoned with no plans for use. According to the survey, the abandoned homes number 3.47 million, or 13.6 per cent of the nation's total houses. That number is up 9.7 per cent since 2013.
Interestingly, the survey counts holiday homes as vacant housing, which explains why popular tourist destinations have such high rates of vacancy. For instance, the Yamanashi Prefecture, which includes the north of Mount Fuji, sits at 21.3 per cent vacant, while the Nagano Prefecture, which was the site of the 1998 Winter Olympics, sits at 19.5 per cent vacant.
There are several factors contributing to the proliferation of these "ghost houses", but one of the biggest is Japan's recent housing boom. According to the survey, about 950,000 new residences began construction in 2018, up 0.7 per cent from 2017.
This becomes a particularly tricky problem when combined with the massive decline in the country's population. According to government figures, only 921,000 babies were born in Japan in 2018, down 25,000 from the previous year. This also marks the third year running that the figure has been below one million.
Meanwhile, the number of deaths in 2018 was 1.37 million, making the total natural population decline 448,000 for the year. As these figures suggest, Japan's population is ageing at a rapid pace.
Jul 17
Over two weeks of cloudy and rainy days in Tokyo and nearby areas has resulted in higher vegetable prices and sluggish sales of summer clothing.
(Japan Times)
Jul 17
U.S. investment firm Blackstone Group will spend over 100 billion yen ($926 million) to buy distribution centers in Japan, seeing room for growth in the country's relatively small e-commerce market, Nikkei has learned.
(Nikkei)
Jul 15
Japan's 100-yen shops are stepping up store openings as they continue to gain ground among thrifty consumers, with supermarkets and drugstores seeking them out as tenants to draw customers, shifting the dynamic in the nation's retail landscape.
(Nikkei)
Jul 13
Japanese cryptocurrency exchange operator Bitpoint has lost 3.5 billion yen ($32 million) in a hacking attack, parent company Remixpoint announced on Friday.
(Nikkei)
Jul 12
Japan's national mint has begun making the first coins featuring the new era name Reiwa.
(NHK)
Jul 12
Seoul has pointed to its interceptions of illegally exported sensitive materials to discredit Japan's claim that South Korea lacks a proper monitoring regime, prompting an immediate rebuttal from Tokyo, as bilateral relations appear to plumb another low.
(Nikkei)
Jul 10
South Korea has criticized Japan at a meeting of the World Trade Organization over Tokyo's tighter export requirements for some high-tech materials.
(NHK)
Jul 10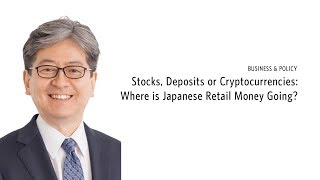 Japan's three biggest online brokerages are in a race to lower trading fees, opting to eliminate minimum charges levied on U.S. stock trades.
(Nikkei)
Jul 09
Budget restaurant chains in Japan that are struggling with sluggish sales are wondering: Where are all the "wandering salarymen"?
(Nikkei)
Jul 09
When it comes to Search Engine Optimization (SEO), link-building remains as one of the most powerful tools every brand should capitalize on. However, gaining the best link-building experience is no overnight success. Tactics that deliver long-term results are always contingent on having a well-crafted, step-by-step plan that is both concrete and measurable.
(newsonjapan.com)
---