Two men were injured during after they were attacked by a gang at a karaoke parlor near JR Ikebukuro Station in Toshima Ward last week, police said, reports the Sankei Shimbun
At around 4 p.m. on May 3, police received a call about a "man bleeding from his head" at the parlor, located in the Nishi-Ikebukuro district.
According to the Ikebukuro Police Station, two male and four female Chinese nationals, aged in their teens and 20s, were inside a private room of the parlor when a gang of around 10 men entered.
The gang then struck the two male Chinese nationals in the face and legs with beer bottles before fleeing.
The two male victims were transported to a hospital. The women were not injured, police said.
The victims were not acquainted with the attackers, who are believed to also be Chinese nationals in their teens or 20s, police said.
男らはカラオケをしていた男女6人の部屋に乱入し、暴行したということです。 警視庁によりますと、3日午後4時前に東京・西池袋のカラオケ店で、カラオケをしていた中国人の男女6人の部屋に面識のない中国人とみられる男9人ほどが乱入しました。
May 20
Officials of Japan's southwestern island town of Yakushima say all the people stranded on a mountain have descended by Sunday evening.
(NHK)
May 20
Japanese seismologists believe that nearly 99 percent of their predictions related to massive earthquakes in the Pacific off central and western Japan are likely to prove wrong, a survey conducted by Kansai University showed Sunday.
(Kyodo)
May 20
Japanese authorities raised the volcanic alert level for Mt Hakone on Sunday and warned people not to approach the crater, as seismic activity has been increasing in the popular hot-spring resort area near Tokyo.
(Japan Today)
May 20
In recent years, we've heard a number of disturbing accounts involving teachers hitting students at Japanese schools, and this week, another disturbing case came to light, when a foreign English-language instructor was seen slapping a two-year-old child during a class at a child daycare facility.
(Japan Today)
May 20
Police in Hidaka town, Hokkaido, have arrested a 29-year-old man on suspicion of attempted murder after he shot his father with an arrow from a crossbow.
(Japan Today)
May 20
Japanese Prime Minister Shinzo Abe and U.S. President Donald Trump are expected to sign an agreement on joint lunar exploration and other space-related projects when they meet here May 27, seeking to stay a step ahead of China and other rivals.
(Nikkei)
May 20
Japanese seafood company Maruha Nichiro will export fully farmed tuna to Europe, taking advantage of a recent economic partnership agreement scrapping most substantial tariffs.
(Nikkei)
May 19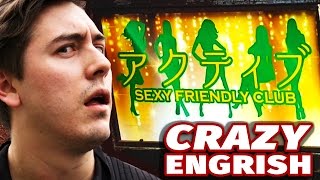 Imagine you are a Chinese tourist visiting Japan for the first time. Your travels take you to Osaka and the 40-story Umeda Sky Building, with its fine views of the city. After awhile, you look for the exit and are confronted with the following sign in Chinese: "Ni tui chu." ("You get out of here.")
(Nikkei)
May 18
Toyota Motor has brought back its Supra sports car after a 17-year absence. The new two-seater model was released on Friday in Japan, with its engine provided by the company's German partner, BMW.
(NHK)
May 18
Japan's companies are expected to earn less in combined net profit for the year ending March 2020, as the weakening Chinese economy and the yen's strength take their toll on machinery makers and other exporters.
(Nikkei)
---