Japan's Finance Ministry says the nation's debt has exceeded 10 trillion dollars, hitting a record high for a third straight year.
The ministry announced on Friday that the debt stood at more than 1,103 trillion yen at the end of March. The amount was up about 140 billion dollars on the year.
The debt includes 8.9 trillion dollars in outstanding government bonds, about 667 billion dollars in short-term government securities called financing bills, and 484 billion dollars in borrowings.
This translates into 79,000 dollars of debt for each person in Japan.
Tax revenues are not enough to cover the nation's ballooning social security costs as the population continues to age. The government has to rely on issuing new bonds to finance the expenses.
Ministry officials say rebuilding Japan's finances is an urgent matter.
「国の借金」が過去最悪を更新しました。 財務省によりますと、3月末時点の国債と借入金を合わせた「国の借金」の総額は1103兆3543億円で、過去最悪を更新しました。社会保障費などの財源を赤字国債で賄ってきたため、満期10年以上の長期国債が増えました。
Jul 17
Over two weeks of cloudy and rainy days in Tokyo and nearby areas has resulted in higher vegetable prices and sluggish sales of summer clothing.
(Japan Times)
Jul 17
U.S. investment firm Blackstone Group will spend over 100 billion yen ($926 million) to buy distribution centers in Japan, seeing room for growth in the country's relatively small e-commerce market, Nikkei has learned.
(Nikkei)
Jul 15
Japan's 100-yen shops are stepping up store openings as they continue to gain ground among thrifty consumers, with supermarkets and drugstores seeking them out as tenants to draw customers, shifting the dynamic in the nation's retail landscape.
(Nikkei)
Jul 13
Japanese cryptocurrency exchange operator Bitpoint has lost 3.5 billion yen ($32 million) in a hacking attack, parent company Remixpoint announced on Friday.
(Nikkei)
Jul 12
Japan's national mint has begun making the first coins featuring the new era name Reiwa.
(NHK)
Jul 12
Seoul has pointed to its interceptions of illegally exported sensitive materials to discredit Japan's claim that South Korea lacks a proper monitoring regime, prompting an immediate rebuttal from Tokyo, as bilateral relations appear to plumb another low.
(Nikkei)
Jul 10
South Korea has criticized Japan at a meeting of the World Trade Organization over Tokyo's tighter export requirements for some high-tech materials.
(NHK)
Jul 10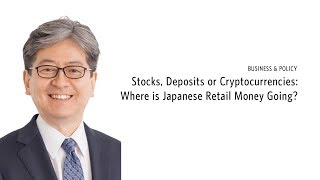 Japan's three biggest online brokerages are in a race to lower trading fees, opting to eliminate minimum charges levied on U.S. stock trades.
(Nikkei)
Jul 09
Budget restaurant chains in Japan that are struggling with sluggish sales are wondering: Where are all the "wandering salarymen"?
(Nikkei)
Jul 09
When it comes to Search Engine Optimization (SEO), link-building remains as one of the most powerful tools every brand should capitalize on. However, gaining the best link-building experience is no overnight success. Tactics that deliver long-term results are always contingent on having a well-crafted, step-by-step plan that is both concrete and measurable.
(newsonjapan.com)
---