The Diet enacted a legal revision Friday aimed at lowering mobile phone fees and spurring competition in the country's saturated telecom market.
Amid criticism that Japanese carriers charge too much compared with other countries, the bill to amend the telecommunications business law, passed by the House of Councillors, bans them from offering plans that cover both the price of a mobile phone and connection fees in one package.
For many years, Japanese carriers have discounted mobile device purchases in exchange for relatively high data usage fees.
Consumers and government officials have said the plans make it difficult to compare the fees charged by carriers.
The issue came into the spotlight in August last year when Chief Cabinet Secretary Yoshihide Suga said the three major carriers -- NTT Docomo Inc, SoftBank Corp and KDDI Corp -- could reduce their fees by around 40 percent.
The three carriers control nearly 90 percent of the domestic mobile phone market.
The new law will take effect as early as this fall after the Ministry of Internal Affairs and Communications compiles guidelines for fee plans.
NTT Docomo unveiled a new plan in April that will cut mobile phone charges by up to 40 percent and also offered to separate handsets and service charges.
Jul 17
Over two weeks of cloudy and rainy days in Tokyo and nearby areas has resulted in higher vegetable prices and sluggish sales of summer clothing.
(Japan Times)
Jul 17
U.S. investment firm Blackstone Group will spend over 100 billion yen ($926 million) to buy distribution centers in Japan, seeing room for growth in the country's relatively small e-commerce market, Nikkei has learned.
(Nikkei)
Jul 15
Japan's 100-yen shops are stepping up store openings as they continue to gain ground among thrifty consumers, with supermarkets and drugstores seeking them out as tenants to draw customers, shifting the dynamic in the nation's retail landscape.
(Nikkei)
Jul 13
Japanese cryptocurrency exchange operator Bitpoint has lost 3.5 billion yen ($32 million) in a hacking attack, parent company Remixpoint announced on Friday.
(Nikkei)
Jul 12
Japan's national mint has begun making the first coins featuring the new era name Reiwa.
(NHK)
Jul 12
Seoul has pointed to its interceptions of illegally exported sensitive materials to discredit Japan's claim that South Korea lacks a proper monitoring regime, prompting an immediate rebuttal from Tokyo, as bilateral relations appear to plumb another low.
(Nikkei)
Jul 10
South Korea has criticized Japan at a meeting of the World Trade Organization over Tokyo's tighter export requirements for some high-tech materials.
(NHK)
Jul 10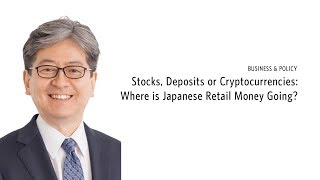 Japan's three biggest online brokerages are in a race to lower trading fees, opting to eliminate minimum charges levied on U.S. stock trades.
(Nikkei)
Jul 09
Budget restaurant chains in Japan that are struggling with sluggish sales are wondering: Where are all the "wandering salarymen"?
(Nikkei)
Jul 09
When it comes to Search Engine Optimization (SEO), link-building remains as one of the most powerful tools every brand should capitalize on. However, gaining the best link-building experience is no overnight success. Tactics that deliver long-term results are always contingent on having a well-crafted, step-by-step plan that is both concrete and measurable.
(newsonjapan.com)
---