A report released by a global union federation has demanded better conditions for laborers working on the construction of Tokyo Games facilities after several "alarming" alleged labor violations were uncovered.
The report from the Building and Wood Workers' International titled "The Dark Side of the Tokyo 2020 Summer Olympics" is based on interviews with construction workers and documents how low pay, overwork and poor access to grievance mechanisms are creating a "culture of fear" among crews at Olympic projects.
The BWI, headquartered in Geneva, is seeking an end to "dangerous patterns of overwork," citing the example of construction workers at the National Stadium and Olympic Village who reported being required to work up to 26 and 28 consecutive days, respectively.
"The Tokyo 2020 Summer Olympics was Japan's opportunity to address some of the long-running gaps within the construction industry in Japan. However, these problems have just got worse," BWI General Secretary Ambet Yuson said.
"Wages remain low, dangerous overwork is common, and workers have limited access to recourse to address their issues," Yuson said.
According to the report, the Japanese construction sector is currently facing an "acute labor shortage," with 4.3 positions vacant for every construction worker. At the same time, an increase in construction activity has been driven by Japan's hosting of the 2019 Rugby World Cup and 2020 Games, as well as ongoing reconstruction efforts in Fukushima.
来年の東京オリンピック・パラリンピックを巡り、関連施設の建設現場の労働環境に問題があるとして労働組合の国際組織が大会組織委員会や東京都などに改善を求めていることが分かりました。 今年11月の完成を目指して工事が進む新国立競技場。
Jun 19
The Japan Meteorological Agency says a magnitude-6.7 quake struck the northern part of the country late Tuesday night. No fatalities have been reported. Tsunami advisories issued along the Sea of Japan coast have been lifted.
(NHK)
Jun 19
Chief Cabinet Secretary Yoshihide Suga says people in the affected areas should remain on the alert.
(NHK)
Jun 19
The Tokyo District Court on Tuesday sentenced Pierre Taki, an actor and member of Japanese techno-pop duo Denki Groove, to 18 months in prison, suspended for three years, for using cocaine.
(Japan Times)
Jun 19
Almost half of singles in Japan who wish to get married are unable to find a suitable partner, with 61.4 percent of the group stating they are not doing anything to change the situation, a government survey showed Tuesday.
(Japan Today)
Jun 19
A 62-year-old man wanted by police on suspicion of stabbing his former wife in Noboribetsu City, Hokkaido, has been found dead in a forest, police said Monday.
(Japan Today)
Jun 18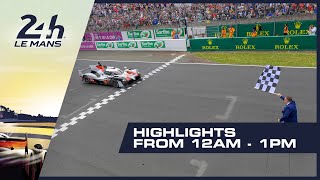 Toyota drivers Kazuki Nakajima, Fernando Alonso and Sebastian Buemi claimed their second consecutive 24 Hours of Le Mans victory Sunday, but only after some bad luck scuttled their sister car's hopes of a win.
(Kyodo)
Jun 18
Police in Kakegawa City, Shizuoka Prefecture, have arrested a 23-year-old woman on suspicion of attempted murder after she abandoned her newborn baby daughter in a business hotel's toilet.
(Japan Today)
Jun 18
Defense Minister Takeshi Iwaya apologized Monday to Akita Gov. Norihisa Satake for errors in the ministry's geographical survey that was used to select the northeastern prefecture as a candidate for hosting a U.S.-developed missile defense system.
(Japan Times)
Jun 18
Japanese e-commerce giant Rakuten and supermarket chain Seiyu are starting a drone delivery service for summer visitors to an island off Yokosuka, near Tokyo.
(NHK)
Jun 17
Osaka Prefectural Police have arrested a man for allegedly stabbing a police officer and stealing his gun in Suita City on Sunday, reports Fuji News Network (June 17).
(tokyoreporter.com)
---