The Diet on Wednesday passed a bill requiring dog and cat breeders to microchip animals, and owners to voluntarily do the same to their pets, in a bid to reduce the number of strays.
The pet microchipping rules will take effect in three years after the promulgation of the revised animal protection law, which also toughened penalties for people found guilty of abusing animals. A number of serious cases in which people have shared videos of abuse created momentum for the change.
Those found to have injured or killed a pet could be subject to imprisonment of up to five years or a fine of up to ¥5 million ($46,100), increased from the previous penalty of up to 2 years in prison or a fine of up to ¥2 million.
The new law also bans the sale of dogs and cats until they are at least 56 days old, as experts have pointed out that animals separated from their mother early in their lives tend to bite more and develop other problems.
A similar regulation is already in place in parts of Europe. Before the change, dogs and cats were unable to be sold in Japan until they were at least 49 days old.
Direct sales between breeders and owners of protected species of Japanese dogs, including Shiba and Akita dogs, are not subject to the new rules.
参議院本会議で12日、犬や猫にマイクロチップを埋め込むことを義務付ける改正動物愛護法が全会一致で可決・成立した。マイクロチップには、飼い主の情報などが記録されていて、捨て犬や捨て猫を防ぐほか、災害などでペットが迷子になった際に役立つという。マイクロチップはブリーダーから飼い主に販売されるまでの間に埋め込むことが義務付けられ、改正法の公布から3年以内に施行される。
Jun 19
The Japan Meteorological Agency says a magnitude-6.7 quake struck the northern part of the country late Tuesday night. No fatalities have been reported. Tsunami advisories issued along the Sea of Japan coast have been lifted.
(NHK)
Jun 19
Chief Cabinet Secretary Yoshihide Suga says people in the affected areas should remain on the alert.
(NHK)
Jun 19
The Tokyo District Court on Tuesday sentenced Pierre Taki, an actor and member of Japanese techno-pop duo Denki Groove, to 18 months in prison, suspended for three years, for using cocaine.
(Japan Times)
Jun 19
Almost half of singles in Japan who wish to get married are unable to find a suitable partner, with 61.4 percent of the group stating they are not doing anything to change the situation, a government survey showed Tuesday.
(Japan Today)
Jun 19
A 62-year-old man wanted by police on suspicion of stabbing his former wife in Noboribetsu City, Hokkaido, has been found dead in a forest, police said Monday.
(Japan Today)
Jun 18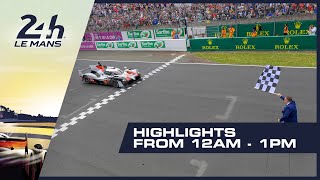 Toyota drivers Kazuki Nakajima, Fernando Alonso and Sebastian Buemi claimed their second consecutive 24 Hours of Le Mans victory Sunday, but only after some bad luck scuttled their sister car's hopes of a win.
(Kyodo)
Jun 18
Police in Kakegawa City, Shizuoka Prefecture, have arrested a 23-year-old woman on suspicion of attempted murder after she abandoned her newborn baby daughter in a business hotel's toilet.
(Japan Today)
Jun 18
Defense Minister Takeshi Iwaya apologized Monday to Akita Gov. Norihisa Satake for errors in the ministry's geographical survey that was used to select the northeastern prefecture as a candidate for hosting a U.S.-developed missile defense system.
(Japan Times)
Jun 18
Japanese e-commerce giant Rakuten and supermarket chain Seiyu are starting a drone delivery service for summer visitors to an island off Yokosuka, near Tokyo.
(NHK)
Jun 17
Osaka Prefectural Police have arrested a man for allegedly stabbing a police officer and stealing his gun in Suita City on Sunday, reports Fuji News Network (June 17).
(tokyoreporter.com)
---