A public uproar has forced the government to retract a controversial report claiming that retired couples reliant on public pensions also need sizable savings, but this backpedaling could further delay Japan's much needed reckoning with the overburdened program.
The report compiled by a Financial Services Agency council earlier this month showed that a household with a 65-year-old husband and a 60-year-old wife would need an additional 20 million yen ($184,000) in assets if they live another 30 years. The FSA's aim was to encourage people to start building nest eggs early, but a political storm ensued, with opposition lawmakers railing against the government for "failing the people."
Under pressure, Finance Minister Taro Aso opted for the unusual move of rejecting the report Tuesday, saying it had caused "uncertainty and misunderstanding."
Ruling party lawmakers also joined the chorus of criticism. "The anxiety about retirement has deepened among the people," Hiroshi Moriyama, the ruling Liberal Democratic Party's Diet affairs chief, said Wednesday, criticizing the report.
Many see the need for an honest debate over what to do with a public pension system faced with surging outlays as Japan's population ages. But as lawmakers realize this is a political minefield, proposed reforms that would cut current benefits to shift some of the burden away from future retirees look even less likely to gain traction.
The government's draft economic and fiscal policy released this month states that the age at which basic pension benefits begin will not be raised from 65, a change that some -- including Prime Minister Shinzo Abe -- have suggested to rein in costs.
It also calls for reviewing the system under which employed seniors receive reduced benefits. While this would remove an economic disincentive discouraging seniors from working, it would also increase spending on pensions.
Pension benefits account for 66% of the average income of those aged 65 or older, according to a Health, Labor and Welfare Ministry survey.
Jun 19
The Japan Meteorological Agency says a magnitude-6.7 quake struck the northern part of the country late Tuesday night. No fatalities have been reported. Tsunami advisories issued along the Sea of Japan coast have been lifted.
(NHK)
Jun 19
Chief Cabinet Secretary Yoshihide Suga says people in the affected areas should remain on the alert.
(NHK)
Jun 19
The Tokyo District Court on Tuesday sentenced Pierre Taki, an actor and member of Japanese techno-pop duo Denki Groove, to 18 months in prison, suspended for three years, for using cocaine.
(Japan Times)
Jun 19
Almost half of singles in Japan who wish to get married are unable to find a suitable partner, with 61.4 percent of the group stating they are not doing anything to change the situation, a government survey showed Tuesday.
(Japan Today)
Jun 19
A 62-year-old man wanted by police on suspicion of stabbing his former wife in Noboribetsu City, Hokkaido, has been found dead in a forest, police said Monday.
(Japan Today)
Jun 18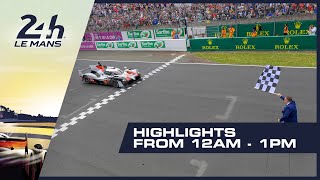 Toyota drivers Kazuki Nakajima, Fernando Alonso and Sebastian Buemi claimed their second consecutive 24 Hours of Le Mans victory Sunday, but only after some bad luck scuttled their sister car's hopes of a win.
(Kyodo)
Jun 18
Police in Kakegawa City, Shizuoka Prefecture, have arrested a 23-year-old woman on suspicion of attempted murder after she abandoned her newborn baby daughter in a business hotel's toilet.
(Japan Today)
Jun 18
Defense Minister Takeshi Iwaya apologized Monday to Akita Gov. Norihisa Satake for errors in the ministry's geographical survey that was used to select the northeastern prefecture as a candidate for hosting a U.S.-developed missile defense system.
(Japan Times)
Jun 18
Japanese e-commerce giant Rakuten and supermarket chain Seiyu are starting a drone delivery service for summer visitors to an island off Yokosuka, near Tokyo.
(NHK)
Jun 17
Osaka Prefectural Police have arrested a man for allegedly stabbing a police officer and stealing his gun in Suita City on Sunday, reports Fuji News Network (June 17).
(tokyoreporter.com)
---