A 23-year-old male university student was arrested Wednesday on suspicion of killing a doctor at her apartment in Higashine, Yamagata Prefecture, last month, local police said.
Hiroki Kato, a fourth-year student at Yamagata University, is suspected of breaking into the apartment of ophthalmologist Chiemi Yaguchi, 50, and bludgeoning her to death early on May 19.
The police declined to say at a news conference whether Kato has admitted to the allegations. They said that the two, living in different municipalities about 20 kilometers away from each other, appear to have had no connection before the incident.
A bloodied golf club was discovered at the scene of the murder.
According to investigative sources, security cameras captured images of a person in dark clothes — believed to be Kato — entering and leaving Yaguchi's room a few times before she was found dead.
山形県東根市で女性医師が殺害された事件で、逮捕された山形大生とみられる男が事件後に現場から2.5キロ離れた駅から電車を使って移動していたことが分かりました。 山形大学4年の加藤紘貴容疑者(23)は先月19日、東根市のマンションに住む矢口智恵美さん(50)の部屋に侵入し、鈍器で頭部などを殴って殺害した疑いが持たれています。捜査関係者によりますと、加藤容疑者とみられる男は先月19日早朝、現場から北に約2.5キロ離れたJR東根駅付近の防犯カメラに映った後、JR山形駅で降りる様子が駅の防犯カメラに映っていたということです。警察では一連の防犯カメラの映像から、山形市内に住む加藤容疑者を特定したとみられます。
Jun 19
The Japan Meteorological Agency says a magnitude-6.7 quake struck the northern part of the country late Tuesday night. No fatalities have been reported. Tsunami advisories issued along the Sea of Japan coast have been lifted.
(NHK)
Jun 19
Chief Cabinet Secretary Yoshihide Suga says people in the affected areas should remain on the alert.
(NHK)
Jun 19
The Tokyo District Court on Tuesday sentenced Pierre Taki, an actor and member of Japanese techno-pop duo Denki Groove, to 18 months in prison, suspended for three years, for using cocaine.
(Japan Times)
Jun 19
Almost half of singles in Japan who wish to get married are unable to find a suitable partner, with 61.4 percent of the group stating they are not doing anything to change the situation, a government survey showed Tuesday.
(Japan Today)
Jun 19
A 62-year-old man wanted by police on suspicion of stabbing his former wife in Noboribetsu City, Hokkaido, has been found dead in a forest, police said Monday.
(Japan Today)
Jun 18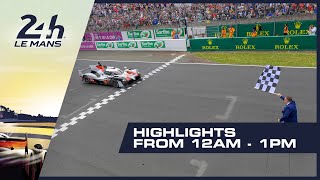 Toyota drivers Kazuki Nakajima, Fernando Alonso and Sebastian Buemi claimed their second consecutive 24 Hours of Le Mans victory Sunday, but only after some bad luck scuttled their sister car's hopes of a win.
(Kyodo)
Jun 18
Police in Kakegawa City, Shizuoka Prefecture, have arrested a 23-year-old woman on suspicion of attempted murder after she abandoned her newborn baby daughter in a business hotel's toilet.
(Japan Today)
Jun 18
Defense Minister Takeshi Iwaya apologized Monday to Akita Gov. Norihisa Satake for errors in the ministry's geographical survey that was used to select the northeastern prefecture as a candidate for hosting a U.S.-developed missile defense system.
(Japan Times)
Jun 18
Japanese e-commerce giant Rakuten and supermarket chain Seiyu are starting a drone delivery service for summer visitors to an island off Yokosuka, near Tokyo.
(NHK)
Jun 17
Osaka Prefectural Police have arrested a man for allegedly stabbing a police officer and stealing his gun in Suita City on Sunday, reports Fuji News Network (June 17).
(tokyoreporter.com)
---