Spectators at the 2020 Tokyo Olympic and Paralympic Games may be allowed to bring their own bottled drinks into event venues, marking a major departure from past security procedures, organizers indicated Thursday.
The proposed step is among a raft of countermeasures outlined by the local organizing committee to protect the health of visitors, volunteers and athletes who may experience extreme heat and humidity during Tokyo's summer.
Other measures include patrols of venues by staff with first-aid training, as well as the installation of "cool spots" for spectators that provide shade and cooling fans.
Ticketholders have been prevented from carrying liquids into past Olympic and other major sporting event venues due to anti-terrorism concerns, as well as to uphold commercial arrangements with sponsors.
Tokyo Games organizers will still consider safety issues and the branding rights of major sponsors, including Coca-Cola Co, in formulating rules on the use of drink bottles, according to Tokyo 2020 Games delivery officer Hidemasa Nakamura.
Dec 15
Organizers of next year's Tokyo Olympics along with officials from international organizations visited Sapporo, Hokkaido, on Saturday to finalize the course for the Olympic marathon event, which will be held in the city.
(NHK)
Dec 12
The Japanese national rugby team has been honored with a parade celebrating its historic run at this year's Rugby World Cup.
(NHK)
Dec 11
Russia may be banned from the next two Olympics but the door is open for Russian participation at the 2020 Tokyo Summer Games if athletes can meet the rigid criteria laid out by the World Anti-Doping Agency (WADA).
(Japan Today)
Dec 08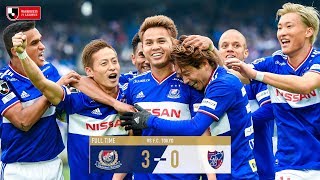 Japanese soccer club, Yokohama F. Marinos, has clinched its first J-League championship in 15 years by defeating second-place FC Tokyo.
(NHK)
Dec 06
Tokyo 2020 organizers said on Thursday two more Olympic events, the triathlon and equestrian cross-country, have been rescheduled to earlier start times to combat the expected sweltering summer heat.
(Japan Today)
Dec 01
The main stadium of the Tokyo 2020 Olympic and Paralympic Games has been completed.
(NHK)
Nov 30
High school games played at the spiritual home of Japanese baseball will get a new look in 2020 after the organizer of the prestigious national championship on Friday announced its first pitch limits.
(Japan Times)
Nov 29
At the time of writing, Japan are well on course to finish at the top of Group F in their attempts to qualify for the highly-anticipated 2022 Asia World Cup.
(newsonjapan.com)
Nov 27
Countries playing host to the Olympics usually get a medal "bounce," pushed by cheering fans and the advantage of being at home.
(Japan Today)
Nov 25
Yokozuna Hakuho finished his championship run at the Kyushu Grand Sumo Tournament on Sunday with a victory over ozeki Takakeisho at Fukuoka Kokusai Center.
(Japan Times)
---