South Korea has criticized Japan at a meeting of the World Trade Organization over Tokyo's tighter export requirements for some high-tech materials.
Representatives of Japan and South Korea attended a WTO executive board meeting in Geneva on Tuesday.
Last Thursday, Japan introduced stricter controls on some exports to South Korea of materials used for semiconductors and other high-tech products.
South Korean Ambassador Paik Ji-ah said that only exports to her country are subject to the tighter curbs, and she thinks Japan's move violates WTO rules.
She said Japan stressed the importance of free trade at the G20 summit in Osaka last month, but the export curbs contradict what it was saying at the meeting.
Paik said the Japanese measure is detrimental to South Korea and industries around the world. She urged Japan to scrap the decision.
Japanese Ambassador Junichi Ihara said Japan stepped up the restrictions for security reasons and it is not violating the WTO rules.
South Korean Prime Minister Lee Nak-yon told the country's parliament on Tuesday that Seoul should file a complaint with the WTO.
South Korean Foreign Minister Kang Kyung-wha said officials are exploring ways to minimize the impact of the Japanese restrictions on South Korean firms. She said the government is preparing to take the issue to the WTO.
Aug 11
SoftBank Group on Tuesday reported a net profit of 1.25 trillion yen ($11.8 billion) in the April-June quarter thanks to the merger and sale of its stake in U.S. mobile carrier Sprint, marking a return to profit after suffering its worst ever loss in the previous quarter.
(Nikkei)
Aug 10
Despite uncertainties from COVID-19, top Japanese corporations plan to invest 15.8% more in information technology in fiscal 2020 to keep up the wave of digitization across industries.
(Nikkei)
Aug 10
Colorful kimono are synonymous with Tokyo summer celebrations but anti-coronavirus measures have put social gatherings off-limits and led struggling department stores to push the traditional Japanese outfits as a way to make a virtual fashion statement.
(Japan Times)
Aug 07
Official figures indicate that Japanese households may be recovering from the economic impact of COVID-19. Spending was down in June, but by a much smaller margin than the month before.
(NHK)
Aug 07
Japan's powerful business lobby, the Keidanren, is dominated by energy-intensive sectors that represent less than 10 percent of the economy, resulting in national policies that favour coal and hindering attempts to combat climate change, a new study said.
(aljazeera.com)
Aug 07
Toyota's profit plunged 74% in the last quarter as the coronavirus pandemic sank vehicle sales to about half of what the top Japanese automaker sold the previous year.
(krmg.com)
Aug 06
The average summer bonus at major Japanese companies this year dropped 2.17 percent from a year earlier to ¥901,147, a Japan Business Federation survey showed Wednesday.
(Japan Times)
Aug 06
Uber Technologies has begun to offer a food delivery subscription in Japan that replaces per-order fees, tapping into the growing demand from consumers holed up at home from the coronavirus.
(Nikkei)
Aug 05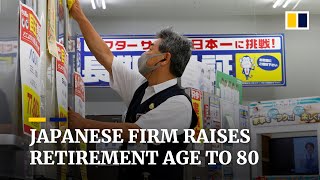 Japan's decision to offer an initial group of 87 companies subsidies totalling US$653 million to expand production at home and in Southeast Asia has sparked debate whether the world's third largest economy is trying to gradually decouple from China.
(scmp.com)
Aug 05
About 60 percent of people in the nation who developed cold-like symptoms during the first wave of the novel coronavirus pandemic, between February and May, went to work despite a request by the government for them not to do so, a recent survey has found.
(Japan Times)
---