Prime Minister Shinzo Abe said Tuesday that the government will not file an appeal against a recent court ruling in Kumamoto awarding damages to former leprosy patients' kin.
"We have decided not to appeal," Abe told reporters at the Prime Minister's Office.
"We must not prolong the hardship of family members who have gone through something indescribable," Abe said. "Though it's a rare move, we've decided not to appeal against the ruling."
In late June, the Kumamoto District Court ruled in favor of 541 plaintiffs, ordering the state to pay a total of about ¥370 million in damages. The government had until Friday to decide whether to appeal against the ruling, and the decision came ahead of the July 21 Upper House election.
There were voices within the administration in favor of an appeal, a source said. The latest decision was apparently motivated in part by the political calculation that an appeal would negatively impact the government's electoral chances, observers say.
It was the first ruling awarding compensation to family members of patients who suffered discrimination in the form of isolation in sanatoriums under the government's decadeslong segregation policy.
Health, Labor and Welfare Minister Takumi Nemoto said the government will soon start compiling redress measures for the families of the onetime patients.
Leprosy, also known as Hansen's disease, is now curable.
Dec 12
Japan's environment minister has suggested his country has no plans to change its coal-fired power generation policy soon. Shinjiro Koizumi was speaking at the UN climate change summit in Spain.
(NHK)
Dec 11
A former Japanese defense chief has been shot in the leg near his home in Morioka, Iwate Prefecture, Sankei newspaper reported on Tuesday citing police sources.
(Japan Today)
Dec 10
It might be the most Japanese of political scandals: a furor over Prime Minister Shinzo Abe's guest list at a party to mark the annual cherry blossom season.
(Japan Today)
Dec 09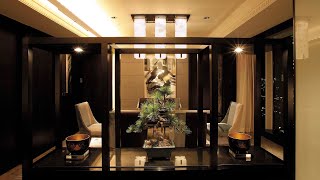 House of Councilors lawmakers will be offered far lower rents than market prices for an apartment building under construction in a prime location in Tokyo, it has been learned.
(Japan Times)
Dec 07
In a major privacy breach, 18 hard drives used by the Kanagawa Prefectural Government to store taxpayers' data were auctioned online over the summer instead of being destroyed, prefectural officials disclosed Friday.
(Japan Times)
Dec 06
The Japanese government approved 13.2 trillion yen ($121 billion) worth of public stimulus spending on Thursday, with the economy due for a total infusion of 26 trillion yen if private-sector and other outlays are factored in.
(Nikkei)
Dec 06
Afghan police say gunmen who killed a prominent Japanese doctor on Wednesday may have had a strong intent to kill, as they fired automatic rifles several times at him.
(NHK)
Dec 03
Prime Minister Shinzo Abe says the list of guests invited to an annual cherry blossom-viewing party in April was disposed of as scheduled and denied that it was related to a disclosure request by an opposition lawmaker.
(NHK)
Dec 03
The government said Monday it has agreed to buy an uninhabited island in Kagoshima Prefecture with an eye to letting the U.S. military use it for takeoff and landing practice.
(Japan Times)
Dec 01
The Japanese government plans to raise its fiscal spending to more than 10 trillion yen ($91 billion) in economic measures that will be finalized in early December, Nikkei has learned.
(Nikkei)
---