Japan's three biggest online brokerages are in a race to lower trading fees, opting to eliminate minimum charges levied on U.S. stock trades.
SBI Securities, Monex Group and Rakuten Securities charge a 0.45% commission on American stock trades, but the $5 minimum had applied to smaller transactions.
Monex sparked a chain reaction Thursday, when the company said it would lower the minimum to 10 cents.
Not to be outdone, Rakuten announced on Friday a minimum fee of 1 cent. The move blindsided Monex executives, who went on to match Rakuten's quote Monday.
But SBI, Japan's biggest internet brokerage, said Tuesday that it will eliminate minimum fees altogether starting July 22 for U.S. stocks and exchange-traded funds. Monex and Rakuten have decided to do the same.
The fee cuts will put pressure on earnings at the online brokerages, which collect commissions on handling U.S. equity and ETF trades, as well as for converting the yen capital into dollars. But the newly instituted discounts are expected to draw retail investors as U.S. stock prices are on the rise.
Many Japanese retail investors trade in small units, including single shares. At Monex, over 30% of the private investment accounts executed trades of less than 120,000 yen ($1,105), a proportion that rose above 50% when the company lowered the minimum fee to a penny on Monday. The total absence of minimum fees will be a boon to this demographic.
The three companies also have expanded their services regarding American shares. Monex will handle after-hour trades. Rakuten rebates 1% of the service fees as shopping points and offers U.S. exchange-traded notes.
This is not the first time brokerages slashed service fees at roughly the same time. A similar scenario played out for Japanese equities, individually managed private pension plans and margin trading.
Jan 19
Netflix, the streaming service that has shaken up Hollywood, has unleashed its brand of big-budget disruption in Japan's TV industry.
(Nikkei)
Jan 19
Toshiba Corporation says it has confirmed that there were irregularities involving fictitious transactions at a subsidiary. The manufacturer is in the process of reconstructing its business.
(NHK)
Jan 18
Japan's SoftBank Group Corp. has offered to invest between $30 billion and $40 billion in the development of the new Indonesian capital on Borneo Island, a close aide of President Joko "Jokowi" Widodo said Friday.
(Kyodo)
Jan 18
Carlos Ghosn, the former Nissan Motor chairman-turned-fugitive, strongly implied to French media that Japanese people aided his epic escape.
(Nikkei)
Jan 17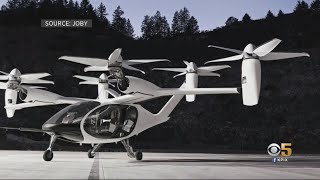 Toyota Motor Co. is investing $394 million (¥43.3 billion) in Joby Aviation, one of a handful of companies working toward the seemingly implausible goal of making electric air taxis that shuttle people over gridlocked highways and city streets.
(Japan Times)
Jan 17
On a chilly evening last month, tens of thousands of people gathered at the Saitama Super Arena near Tokyo, one of Japan's biggest live music venues. People of all ages were thrilled to witness rock legends in action: Ireland's U2.
(Nikkei)
Jan 15
The number of corporate bankruptcies in Japan increased in 2019 for the first time in 11 years, affected by a consumption tax hike, labor shortages and a series of natural disasters, a credit research agency said Tuesday.
(Japan Today)
Jan 13
Nikka Whisky Distilling's last aged products on the market will soon vanish from shelves as surging demand for Japanese whisky dries up casks across the nation.
(Nikkei)
Jan 11
A survey by a private research firm has found that a record number of Japanese companies went bankrupt last year due to a shortage of workers.
(NHK)
Jan 11
Japan's SoftBank Group Corp. plans to invest in the development of the new Indonesian capital on Borneo Island, the tech giant's founder and Chief Executive Officer Masayoshi Son said Friday.
(Kyodo)
---