Japan's three biggest online brokerages are in a race to lower trading fees, opting to eliminate minimum charges levied on U.S. stock trades.
SBI Securities, Monex Group and Rakuten Securities charge a 0.45% commission on American stock trades, but the $5 minimum had applied to smaller transactions.
Monex sparked a chain reaction Thursday, when the company said it would lower the minimum to 10 cents.
Not to be outdone, Rakuten announced on Friday a minimum fee of 1 cent. The move blindsided Monex executives, who went on to match Rakuten's quote Monday.
But SBI, Japan's biggest internet brokerage, said Tuesday that it will eliminate minimum fees altogether starting July 22 for U.S. stocks and exchange-traded funds. Monex and Rakuten have decided to do the same.
The fee cuts will put pressure on earnings at the online brokerages, which collect commissions on handling U.S. equity and ETF trades, as well as for converting the yen capital into dollars. But the newly instituted discounts are expected to draw retail investors as U.S. stock prices are on the rise.
Many Japanese retail investors trade in small units, including single shares. At Monex, over 30% of the private investment accounts executed trades of less than 120,000 yen ($1,105), a proportion that rose above 50% when the company lowered the minimum fee to a penny on Monday. The total absence of minimum fees will be a boon to this demographic.
The three companies also have expanded their services regarding American shares. Monex will handle after-hour trades. Rakuten rebates 1% of the service fees as shopping points and offers U.S. exchange-traded notes.
This is not the first time brokerages slashed service fees at roughly the same time. A similar scenario played out for Japanese equities, individually managed private pension plans and margin trading.
Dec 11
The government said Tuesday it hopes to double the country's output of wagyu beef, known for its tenderness and marbled fat, to 300,000 tons by fiscal 2035 amid rising overseas demand.
(Japan Times)
Dec 11
Foreigners are descending upon the northern Japanese ski resort of Niseko in droves, lured by not only its renowned powder snow, but also land prices that remain remarkably affordable even after sharp rises in recent years.
(Nikkei)
Dec 10
The Liberal Democratic Party's tax panel is considering giving preferential tax treatment to mobile phone carriers and others to help spread fifth-generation, or 5G, high-speed wireless communications services.
(Japan Times)
Dec 10
Restaurant operator Kirin City Co. will introduce a new service that allows customers to place orders and make payments using smartphones, according to parent Kirin Holdings Co.
(Japan Times)
Dec 09
When the infamous Elon Musk of electric-car company Tesla praises your business strategy, you may be on the wrong side of an issue.
(Nikkei)
Dec 07
Japanese households cut their spending for the first time in almost a year in October as a sales tax hike prompted consumers to rein in expenses and natural disasters disrupted business.
(Japan Today)
Dec 06
In a country where customer service is a point of pride, Amazon Japan is challenging the status quo by daring to leave packages at the door.
(Nikkei)
Dec 06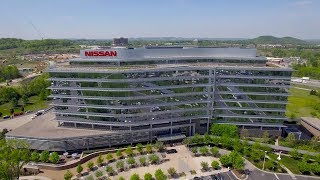 Nissan Motor Co. is making its U.S. factory and office employees take two days off without pay amid slumping sales.
(Japan Times)
Dec 06
Dentsu Inc said Thursday it has again received a warning from labor authorities over its illegal overtime practices.
(Japan Today)
Dec 03
Kyoto is one of Japan's best-known tourist destinations and offers a number of choices for luxury accommodations.
(Nikkei)
---