Seoul has pointed to its interceptions of illegally exported sensitive materials to discredit Japan's claim that South Korea lacks a proper monitoring regime, prompting an immediate rebuttal from Tokyo, as bilateral relations appear to plumb another low.
Tokyo's export curbs on semiconductor materials, implemented last week, cited a breach of trust by South Korea and "improper" incidents regarding materials it shipped to the South.
Japan's move is widely seen as retaliation for South Korean court rulings ordering Japanese companies to compensate those forced to work for them in World War II.
In response, Seoul brought up its record on crackdowns to insist that Japan's argument has no basis.
There were 156 cases from 2015 to this March of sensitive materials illegally shipped from South Korea to Southeast Asia, China, the Middle East and elsewhere, according to South Korea's Ministry of Trade, Industry and Energy.
Fourteen cases were caught in 2015 and 22 in 2016. The number more than doubled to 48 in 2017, the year Moon took office.
Etching gas, one of materials targeted by Japan's export curbs, was illegally shipped to Vietnam in December 2017 and the United Arab Emirates this January. In addition to semiconductors, etching gas can also be used in the production of nuclear and chemical weapons, including sarin gas.
But Japan remains unconvinced. "Just because South Korea caught some cases doesn't mean it's doing enough," a Japanese government source said. Tokyo continues to question whether Seoul has implemented appropriate screening and other measures to prevent illegal shipments.
South Korea argues that the shipments were made by a handful of domestic companies and do not involve Japan-made etching gas. High-grade etching gas imported from Japan cannot be used for sarin production, which involves lower-grade materials, it says.
Seoul views the recent surge in busts as a sign of a successful crackdown, backed by increased training of police and maritime authorities, and rejects Tokyo's charge of lax controls.
Dec 11
The government said Tuesday it hopes to double the country's output of wagyu beef, known for its tenderness and marbled fat, to 300,000 tons by fiscal 2035 amid rising overseas demand.
(Japan Times)
Dec 11
Foreigners are descending upon the northern Japanese ski resort of Niseko in droves, lured by not only its renowned powder snow, but also land prices that remain remarkably affordable even after sharp rises in recent years.
(Nikkei)
Dec 10
The Liberal Democratic Party's tax panel is considering giving preferential tax treatment to mobile phone carriers and others to help spread fifth-generation, or 5G, high-speed wireless communications services.
(Japan Times)
Dec 10
Restaurant operator Kirin City Co. will introduce a new service that allows customers to place orders and make payments using smartphones, according to parent Kirin Holdings Co.
(Japan Times)
Dec 09
When the infamous Elon Musk of electric-car company Tesla praises your business strategy, you may be on the wrong side of an issue.
(Nikkei)
Dec 07
Japanese households cut their spending for the first time in almost a year in October as a sales tax hike prompted consumers to rein in expenses and natural disasters disrupted business.
(Japan Today)
Dec 06
In a country where customer service is a point of pride, Amazon Japan is challenging the status quo by daring to leave packages at the door.
(Nikkei)
Dec 06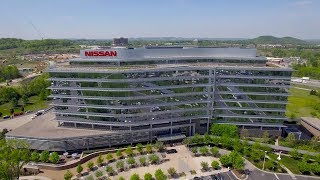 Nissan Motor Co. is making its U.S. factory and office employees take two days off without pay amid slumping sales.
(Japan Times)
Dec 06
Dentsu Inc said Thursday it has again received a warning from labor authorities over its illegal overtime practices.
(Japan Today)
Dec 03
Kyoto is one of Japan's best-known tourist destinations and offers a number of choices for luxury accommodations.
(Nikkei)
---