Seoul has pointed to its interceptions of illegally exported sensitive materials to discredit Japan's claim that South Korea lacks a proper monitoring regime, prompting an immediate rebuttal from Tokyo, as bilateral relations appear to plumb another low.
Tokyo's export curbs on semiconductor materials, implemented last week, cited a breach of trust by South Korea and "improper" incidents regarding materials it shipped to the South.
Japan's move is widely seen as retaliation for South Korean court rulings ordering Japanese companies to compensate those forced to work for them in World War II.
In response, Seoul brought up its record on crackdowns to insist that Japan's argument has no basis.
There were 156 cases from 2015 to this March of sensitive materials illegally shipped from South Korea to Southeast Asia, China, the Middle East and elsewhere, according to South Korea's Ministry of Trade, Industry and Energy.
Fourteen cases were caught in 2015 and 22 in 2016. The number more than doubled to 48 in 2017, the year Moon took office.
Etching gas, one of materials targeted by Japan's export curbs, was illegally shipped to Vietnam in December 2017 and the United Arab Emirates this January. In addition to semiconductors, etching gas can also be used in the production of nuclear and chemical weapons, including sarin gas.
But Japan remains unconvinced. "Just because South Korea caught some cases doesn't mean it's doing enough," a Japanese government source said. Tokyo continues to question whether Seoul has implemented appropriate screening and other measures to prevent illegal shipments.
South Korea argues that the shipments were made by a handful of domestic companies and do not involve Japan-made etching gas. High-grade etching gas imported from Japan cannot be used for sarin production, which involves lower-grade materials, it says.
Seoul views the recent surge in busts as a sign of a successful crackdown, backed by increased training of police and maritime authorities, and rejects Tokyo's charge of lax controls.
Jan 19
Netflix, the streaming service that has shaken up Hollywood, has unleashed its brand of big-budget disruption in Japan's TV industry.
(Nikkei)
Jan 19
Toshiba Corporation says it has confirmed that there were irregularities involving fictitious transactions at a subsidiary. The manufacturer is in the process of reconstructing its business.
(NHK)
Jan 18
Japan's SoftBank Group Corp. has offered to invest between $30 billion and $40 billion in the development of the new Indonesian capital on Borneo Island, a close aide of President Joko "Jokowi" Widodo said Friday.
(Kyodo)
Jan 18
Carlos Ghosn, the former Nissan Motor chairman-turned-fugitive, strongly implied to French media that Japanese people aided his epic escape.
(Nikkei)
Jan 17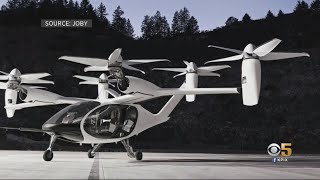 Toyota Motor Co. is investing $394 million (¥43.3 billion) in Joby Aviation, one of a handful of companies working toward the seemingly implausible goal of making electric air taxis that shuttle people over gridlocked highways and city streets.
(Japan Times)
Jan 17
On a chilly evening last month, tens of thousands of people gathered at the Saitama Super Arena near Tokyo, one of Japan's biggest live music venues. People of all ages were thrilled to witness rock legends in action: Ireland's U2.
(Nikkei)
Jan 15
The number of corporate bankruptcies in Japan increased in 2019 for the first time in 11 years, affected by a consumption tax hike, labor shortages and a series of natural disasters, a credit research agency said Tuesday.
(Japan Today)
Jan 13
Nikka Whisky Distilling's last aged products on the market will soon vanish from shelves as surging demand for Japanese whisky dries up casks across the nation.
(Nikkei)
Jan 11
A survey by a private research firm has found that a record number of Japanese companies went bankrupt last year due to a shortage of workers.
(NHK)
Jan 11
Japan's SoftBank Group Corp. plans to invest in the development of the new Indonesian capital on Borneo Island, the tech giant's founder and Chief Executive Officer Masayoshi Son said Friday.
(Kyodo)
---