Japan has a new way to attract foreign tourists -- overnight castle stays.
Ozu Castle in Ehime Prefecture next April will begin allowing tourists to stay a night for 1 million yen ($9,250) per couple.
The Castle is on the Japan Castle Foundation's top 100 list, and the government lists it as an important cultural asset. First built in 1331, it has been repaired and reconstructed over the centuries, including by noted castle builder and Daimyo Takatora Todo, who died in 1630.
Japan's tourism ministry included accommodation services in historical heritage sites in its latest tourism vision realization program, drawing inspiration from Europe, where castle stays are already offered.
The Ozu municipal government is partnering with Value Management, a company that focuses on utilizing historical resources.
The tenshu, the castle's core four-story tower, about 19 meters high, will accept guests for 30 days a year, when rooms will be equipped with mats and furniture. Bathroom facilities will also be provided in ways that do not disturb the setting.
Overnight stays will include a "lord experience" service, which will allow guests to feel how daimyo lived centuries ago. Visitors will be served meals made of local ingredients and be given boat rides in the moat.
The Ozu municipal government in May set up a committee to discuss how to utilize the city's heritage sites. Political leaders want to "prepare for the population decline," one official said, "and creatively find new revenue sources."
Plans call for allowing daily tourists to visit when the castle is not acting as a hotel.
Ozu is not Japan's only castle that is moving into the lodging business. Hirado Castle in Nagasaki Prefecture is planning to do likewise next July. It is partnering with Japan Airlines and Hyakusenrenma, an Airbnb-type marketplace.
Dec 15
Central Japan Railway will run 12 of its fastest bullet trains between Tokyo and Osaka each hour during high-demand periods starting next spring, up from the usual 10, as newer, faster trains allow for a more packed schedule.
(Nikkei)
Dec 15
The five-year survival rate for people diagnosed with cancer in 2010-2011 stood at 66.4 percent, up 0.3 percentage point from 2009-2010, the National Cancer Center said in a report Saturday.
(Japan Times)
Dec 15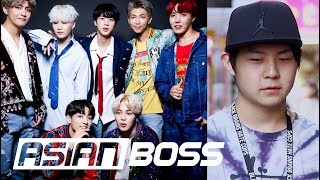 The powerful allure of K-pop is inspiring a growing number of young Japanese to learn Korean, while demand from South Korean students to study in Japan remains high despite the deep rift between the neighboring countries.
(Nikkei)
Dec 15
Two junior high school boys in Okayama City have been arrested on suspicion of extortion after they threatened a younger student with violence unless he paid them 220,000 yen in cash.
(Japan Today)
Dec 15
Prosecutors have indicted a man on charges of kidnapping a 12-year-old girl who they believe got to know the suspect through social networking.
(Japan Today)
Dec 15
Organizers of next year's Tokyo Olympics along with officials from international organizations visited Sapporo, Hokkaido, on Saturday to finalize the course for the Olympic marathon event, which will be held in the city.
(NHK)
Dec 15
At the end of 1989, with Japan's bubble economy blindly approaching the cliff's edge, Japanese companies made up about half the world's 100 most valuable corporations.
(Nikkei)
Dec 14
Tokyo Metropolitan Police have arrested a 33-year-old man over the alleged stalking of an elementary school girl in Edogawa Ward, reports TV Asahi (Dec. 12).
(tokyoreporter.com)
Dec 14
Traditional female entertainers in Japan's ancient capital of Kyoto are offering early New Year greetings to their teachers.
(NHK)
Dec 14
A court sentenced a former policeman to death Friday for choking his wife and two children to death at their home in Fukuoka Prefecture in June 2017 in a case devoid of confessions or hard evidence.
(Japan Times)
---