Five years ago, residents of Tomioka, Gunma Prefecture, believed that the registration of a local historical landmark as a World Heritage site would reinvigorate the typical Japanese regional city facing a constant decline in population.
But such optimism has now waned, with the site's popularity as a tourist destination now fading.
In June 2014, when the UNESCO World Heritage Committee added the Tomioka Silk Mill and related sites on the World Heritage list, crowds of people in the city shouted "Banzai! Banzai!" and paraded on streets around the former silk yarn-reeling factory, which was originally established by the Meiji government in 1872.
The number of visitors to the landmark site of Japan's industrialization in the final quarter of the 19th century peaked at 1,337,720 in fiscal 2014, thanks to the World Heritage designation. Since then, however, the city has seen the visitor count dropping by more than 100,000 each year. In fiscal 2018, the figure stood at 519,070, well under half of the peak level.
"After the World Heritage designation, outsiders rushed to open shops near the silk mill complex to attract tourists," a local coffee shop waiter recalls. "But many of them have already been shuttered."
Though the number of visitors still meets the Tomioka government's target, Masae Okano of the city's world heritage tourism division says that a further fall to around 400,000 would not be good from a conservation viewpoint, noting that maintaining a World Heritage site is also costly.
Following the heritage listing, the city started to work on repairing the buildings and facilities at the site. The project is expected to take around 30 years, costing more than ¥1 billion each year —a cost that has to be covered solely by admission fees. Expecting many people to come by car, the municipal government also spent funds to expand parking space.
Dec 15
Central Japan Railway will run 12 of its fastest bullet trains between Tokyo and Osaka each hour during high-demand periods starting next spring, up from the usual 10, as newer, faster trains allow for a more packed schedule.
(Nikkei)
Dec 15
The five-year survival rate for people diagnosed with cancer in 2010-2011 stood at 66.4 percent, up 0.3 percentage point from 2009-2010, the National Cancer Center said in a report Saturday.
(Japan Times)
Dec 15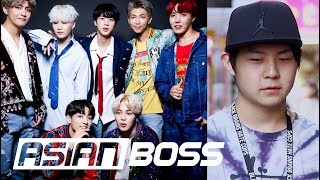 The powerful allure of K-pop is inspiring a growing number of young Japanese to learn Korean, while demand from South Korean students to study in Japan remains high despite the deep rift between the neighboring countries.
(Nikkei)
Dec 15
Two junior high school boys in Okayama City have been arrested on suspicion of extortion after they threatened a younger student with violence unless he paid them 220,000 yen in cash.
(Japan Today)
Dec 15
Prosecutors have indicted a man on charges of kidnapping a 12-year-old girl who they believe got to know the suspect through social networking.
(Japan Today)
Dec 15
Organizers of next year's Tokyo Olympics along with officials from international organizations visited Sapporo, Hokkaido, on Saturday to finalize the course for the Olympic marathon event, which will be held in the city.
(NHK)
Dec 15
At the end of 1989, with Japan's bubble economy blindly approaching the cliff's edge, Japanese companies made up about half the world's 100 most valuable corporations.
(Nikkei)
Dec 14
Tokyo Metropolitan Police have arrested a 33-year-old man over the alleged stalking of an elementary school girl in Edogawa Ward, reports TV Asahi (Dec. 12).
(tokyoreporter.com)
Dec 14
Traditional female entertainers in Japan's ancient capital of Kyoto are offering early New Year greetings to their teachers.
(NHK)
Dec 14
A court sentenced a former policeman to death Friday for choking his wife and two children to death at their home in Fukuoka Prefecture in June 2017 in a case devoid of confessions or hard evidence.
(Japan Times)
---