Asahi Group Holdings, Japan's biggest brewer, has struck a deal to acquire leading Australian player Carlton and United Breweries.
Carlton is an affiliate of the world's largest brewer, Belgian multinational Anheuser-Busch InBev, which announced that it had agreed to divest the unit to Asahi. The deal is valued at 16 billion Australian dollars ($11.3 billion).
Carlton controls about 50% of the Australian market and counts Victoria Bitter among its well-known brands. Asahi aims to expand sales of premium beers -- a rare bright spot in a shrinking home market -- and better tap the global market.
The Japanese brewer has started production of its core product, Asahi Super Dry, in Australia, where the population is growing thanks to immigration. The figure is forecast to surge from 25 million now to around 30 million to 40 million by 2060.
The Carlton deal promises to help Asahi step up production there and secure more sales channels.
This is not Asahi's first acquisition of an InBev business as part of its overseas expansion drive. The Japanese company invested a total of $11.1 billion from 2016 to 2017 to acquire European breweries from the Belgian group, including Italy's Peroni and the Czech Republic's Pilsner Urquell.
Aug 11
SoftBank Group on Tuesday reported a net profit of 1.25 trillion yen ($11.8 billion) in the April-June quarter thanks to the merger and sale of its stake in U.S. mobile carrier Sprint, marking a return to profit after suffering its worst ever loss in the previous quarter.
(Nikkei)
Aug 10
Despite uncertainties from COVID-19, top Japanese corporations plan to invest 15.8% more in information technology in fiscal 2020 to keep up the wave of digitization across industries.
(Nikkei)
Aug 10
Colorful kimono are synonymous with Tokyo summer celebrations but anti-coronavirus measures have put social gatherings off-limits and led struggling department stores to push the traditional Japanese outfits as a way to make a virtual fashion statement.
(Japan Times)
Aug 07
Official figures indicate that Japanese households may be recovering from the economic impact of COVID-19. Spending was down in June, but by a much smaller margin than the month before.
(NHK)
Aug 07
Japan's powerful business lobby, the Keidanren, is dominated by energy-intensive sectors that represent less than 10 percent of the economy, resulting in national policies that favour coal and hindering attempts to combat climate change, a new study said.
(aljazeera.com)
Aug 07
Toyota's profit plunged 74% in the last quarter as the coronavirus pandemic sank vehicle sales to about half of what the top Japanese automaker sold the previous year.
(krmg.com)
Aug 06
The average summer bonus at major Japanese companies this year dropped 2.17 percent from a year earlier to ¥901,147, a Japan Business Federation survey showed Wednesday.
(Japan Times)
Aug 06
Uber Technologies has begun to offer a food delivery subscription in Japan that replaces per-order fees, tapping into the growing demand from consumers holed up at home from the coronavirus.
(Nikkei)
Aug 05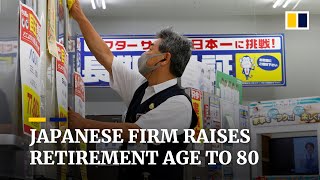 Japan's decision to offer an initial group of 87 companies subsidies totalling US$653 million to expand production at home and in Southeast Asia has sparked debate whether the world's third largest economy is trying to gradually decouple from China.
(scmp.com)
Aug 05
About 60 percent of people in the nation who developed cold-like symptoms during the first wave of the novel coronavirus pandemic, between February and May, went to work despite a request by the government for them not to do so, a recent survey has found.
(Japan Times)
---